Stray cats being trapped in Kennewick neighborhood
Posted:
Updated: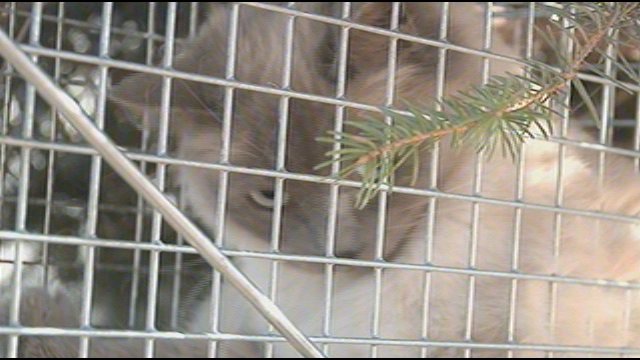 KENNEWICK, Wash. -- Last month NBC Right Now introduced you to a story about stray cats causing big problems for a Kennewick neighborhood.
"Right now, they're not whizzing all over everything," gladly says Laura Dunbar, whose happy to see the stray cats slowly leaving her neighborhood.
In the last three weeks, more than 20 stray cats have been trapped and removed from the neighborhood. Laura Dunbar along with other neighbors complained about the animals being fed by a sympathetic neighbor.
One of the cat trappers Lee McPeek says responsibility was missing in this case, "it's ok to feed an animal that's a stray or anything like that. But, it's also your responsibility to get that animal fixed."
Dunbar echoes the same comments from McPeek, "I don't mind people having cats. What I mind is people not being good neighbors and taking care of their animals."
Since then, Laura's nephew and volunteers started trapping. 13 cats have been spayed and neutered with two already adopted. The rest will be sent to a cat farm.
Animal rescuers like McPeek say without spaying and neutering the animals, the problem could get out of control, "a male and female and their offspring can produce 100 thousand kittens in seven years," explains McPeek.
Now veterinarians and people associated with Pet over Population will be setting traps at different houses throughout the neighborhood to collect the cats. They also contacted the homeowner where a lot of the complaints originally came from and they're working with him as well to include some more traps so hopefully this problem could be settled once and for all.
People who experience the same problem are encouraged to contact Prevent Homeless Pets by going to their web site http://www.preventhomelesspets.org/ .