The search continues for Yakima's new city manager
Posted:
Updated: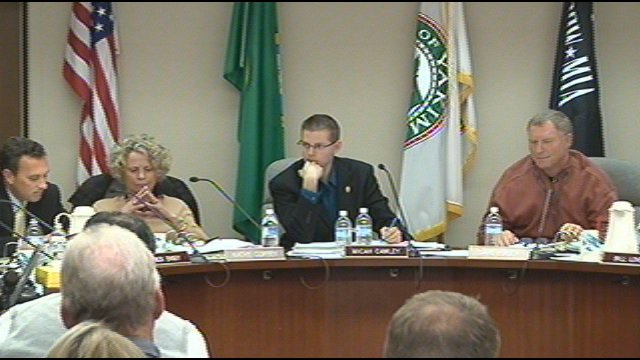 YAKIMA, Wash.-- The search for a new Yakima city manager is getting started once again.

The firm responsible for finding the new candidates posted the job on their website earlier this week.
If all goes according to plan, Yakima should have a new, hopefully long-time, city manager by late April or early May.
The city says, the firm, Colin Baenziger and Associates, will accept applications for the job until early March. At that point they'll spend another month going through the applications and coming up with a pool of finalists.
Then it's up to the city council to do the final interviews and make a decision.
Yakima Mayor, Micah Cawley, says it's a tough job but he's hopeful they'll find the right candidate.
"Well it's good to get the profile out there and see who wants to step up to the challenge. It's a tough job, we're looking for someone who can come in here and help control crime and public safety in a tough budget environment," said Mayor Micah Cawley.
The public will also have an opportunity to see the finalists before a decision is made during a city council interview session.
This search comes at no cost to taxpayers. Previous City Manager Don Cooper resigned after only a couple months, so the firm was obligated to find new candidates free of charge.
We'll stay on top of this story, and bring you all the updates as it unfolds.