Downtown burglaries continue at local law offices
Posted:
Updated: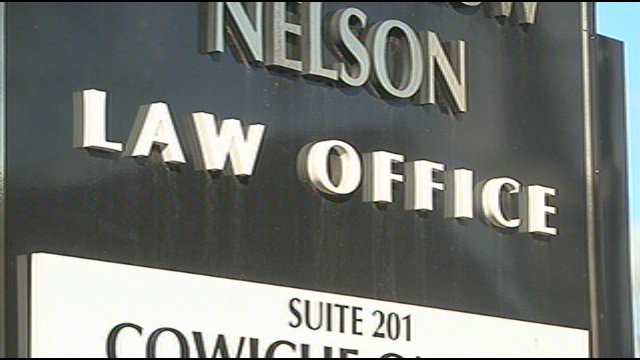 YAKIMA, Wash.-- We saw a rash of Downtown Yakima burglaries in December and January, but after several arrests by Yakima Police things seemed to have calmed down.
But now, it looks like law offices around downtown have been getting hit by burglars. The latest, happening just in the past week.
They break in, steal whatever they can, and get out. And as one victim told me, it's happening quite a bit.
Bob Young is a partner at Dobbs and Young Law Office on the corner of Third Street and Lincoln. His business, along with 3 others inside their building were hit by thieves just over a week ago.

"There's a back hallway that the three offices up here share and all three back doors had been pried open and the offices gone through," said Young.
He says they took a laptop, some cash, and a bunch of other items from his law office and cost him about $10,000 in all.

But he's not the only one that's seen this problem.
"Another law office downtown that had been broken into three or four times in the last several months. There's a guy on North First that I've heard of has been broken into a couple of times," said Young.
He says he knows of at least ten other law offices in Yakima that have been broken into since December. The latest one, happened just earlier this week.
Police are still investigating the crimes, and cannot say if they're related, but Young says they're too similar not to be.
"Some of the people that I've been able to speak with directly, the methods are very very similar," he said.
It's too late for Young to protect himself and his business, but he wants others around Yakima to stay vigilant, and keep a close eye out for burglars.
"Be aware, keep an eye out. Be cognizant that these burglaries have no stopped. It is an ongoing problem," said Young.
Young has installed new locks, and security devices to his office to hopefully make sure this doesn't happen again.