Man shot during domestic dispute in Yakima
Posted:
Updated: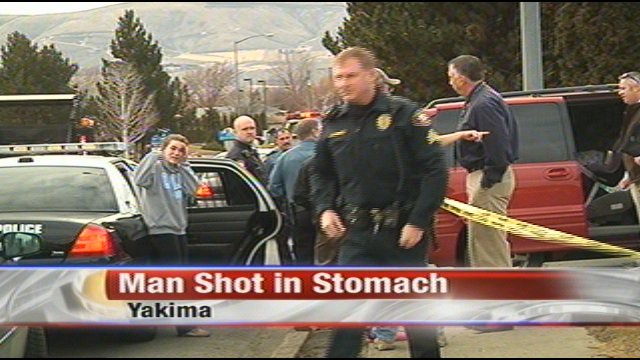 YAKIMA, Wash. -- A dispute between family members turned violent Monday morning, with one person shot.
The shooting happened around 9:20 a.m. outside a home on the 1100 block of S. 40th Avenue in Yakima.
Police say a couple was having an argument over their child. When the woman's 32-year-old aunt arrived police say she shot her niece's 30-year-old fiance, Jason Layman in the stomach one time.
No one else was hurt.
Captain Rod Light, with the Yakima Police Department says officers questioned the suspect, but she was later released. Light says the case is being handled by the Yakima County Prosecutor's Office to determine whether the aunt will face any charges.
Calls Tuesday to the Prosecutor's Office were not returned.
Light says it's unclear whether the shooting was in self-defense adding, "There's been some explanations as to the dialogue and what had happened. But again, very early in the investigation. We don't want to draw conclusions yet."
"I just know that they came to get my daughter and the baby, and try to take him out here, because they, those guys were fighting with each other, and my sister shot him," said Garrett Hall, the suspect's brother.
Layman was taken to a Yakima hospital where he was being treated for his injuries. According to family members, Layman remains in serious condition as of Tuesday night.
Police are not releasing the aunt's name at this time.