Update on suspected squatter in Kennewick home
Posted:
Updated: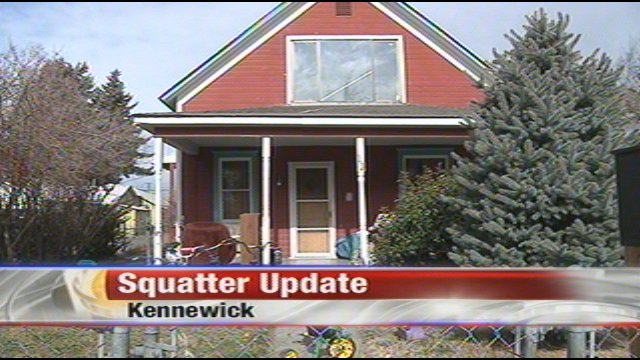 KENNEWICK, Wash. -- Last week, NBC Right Now told you about some homeowners in a Kennewick neighborhood who were fed up with a squatter living in a vacant home.
"It was just stupid. It's crazy," two words Steve Warner uses to explain what was going on in this house.
Last week, NBC Right Now showed you video of the alleged squatter walking into the home. A home where he wasn't paying rent. Neighbors were sick and tired of seeing him living inside without anyone's permission.
According to neighbors, the man has lived in the home since last November. He's related to a couple that was renting the home, but moved out.
Warner found out what was going on, "I just left a generic note saying you need to move out, we want to rent the house. You're trespassing, you need to leave."
But, he didn't. NBC Right Now's Bryant Maddrick talked with the man off camera. At the time, he said he had every right to be there.
However, after our first report aired, city code enforcement said not so. Since the water and electricity were turned off, it violated city code and was deemed unsafe.
"There's a couple of things missing, a baseboard heater, lamp fixture, ceiling fixture. Somebody took them and sold them. And then there's going to be dump fees for getting rid of the garbage they left behind. So I'm going to try and recoup that," explains Warner.
Warner is battling a rare form of cancer that attacks his blood and bones. He says he's happy this is over and that he can focus on his health.
His realtor says the house already has tenants ready to move in.