Tri-Cities builder constructing a 100% American-made home
Posted:
Updated: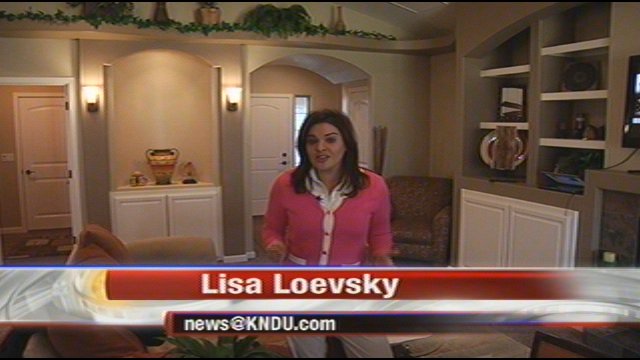 KENNEWICK, Wash. -- With a sluggish national economy and unemployment at over 8%, a Tri Cities home builder has announced the ground breaking on a new home with a patriotic theme - an American Built home. He got the idea from a news segment about a Montana contractor who did the same thing.
Aaron Sullivan, the builder of Titan Homes LLC says, " the whole concept is that if all the builders in America bought 5% percent more of their materials from American made manufacturers, it would generate 220,000 jobs," says Sullivan.
Sullivan says, "Our goal is to use as close to 100% American manufactured as is possible. For example, some appliance manufacturers assemble in the United States, but some of the parts are shipped from overseas. There's not much we can do about that and we'll have to accept that. But that's the whole point of this exercise - to raise awareness that there is a market out there who would prefer a 100% made in America stove." said Aaron Sullivan, the builder for Titan Homes LLC.
The 2243 square foot house in Kennewick is scheduled to break ground February 24th. "We've actually had to slow down a little bit on this project, to make sure that we are prepared. We've had to meet with all of our suppliers and sub-contractors to make sure we have the product we need available to us. I'm sure we'll have some bumps and bruises along the way, but we all believe in what we're doing. It's pretty obvious to me that we have some of the best sub-contractors and suppliers in the area and I will be leaning heavily on them."
He says suppliers are eager to work with him and really like the concept. But he does say there are some challenges, like taking more time to research which parts are American, having a smaller selection to pick from and an increase in cost.
"Light fixtures are going to be 50 percent more, but on the whole scale of things, our foundation costs aren't going to go up that much. I think on the whole thing, it would be 1-2, maybe three percent more But I think it will be well worth it,"says Sullivan. He says he expects to pay about $6,000-$8,000 more for this model home.
Sullivan is also hoping for a Patriotic Ribbon Cutting to happen around Independence Day.