Road construction in Selah delayed
Posted:
Updated: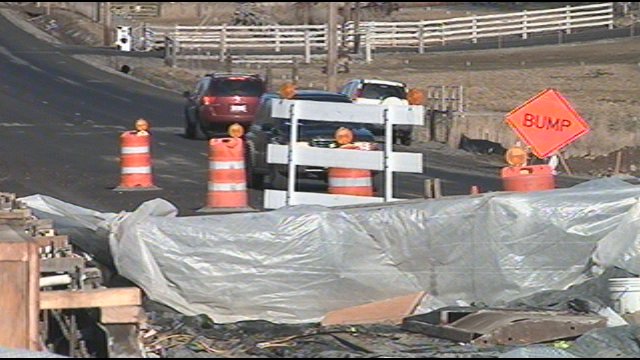 SELAH, Wash.-- A viewer asked us about an ongoing road construction project in Selah.
Hollie in Selah writes: "The construction on North Wenas has been going since August. How much progress are they making, and how much longer is it going to take?"
We spoke to the Yakima County Public Services office and found out that the project has actually been going on since July of last year.
Crews have been working to repave and widen the road and bridge in the area of North Wenas and Hexon Road in Selah.
We're told the work slowed down a little bit this winter.

The main reason? Asphalt plants that provide the material for the roadway, have been closed.
They say the plants close every winter, so it normally slows down the different paving projects they have going on throughout the county.
"I think the important thing to remember is that it can't be finished until the asphalt plants open back up. And once they do they'll probably be done with the bridge work and they'll be able to finish it pretty timely," said Mark Cleaver, bridge engineer for the Yakima Co. Public Services office.
Cleaver says it's been a big project for work crews, and tough to complete without creating a big impact on the folks who use the road.
It's costing the county about $2.2 million to complete.
They say they're on budget and on time.
If weather cooperates, Cleaver says they should be done by April.