State Senate passes bill that could raise car tab fees
Posted:
Updated: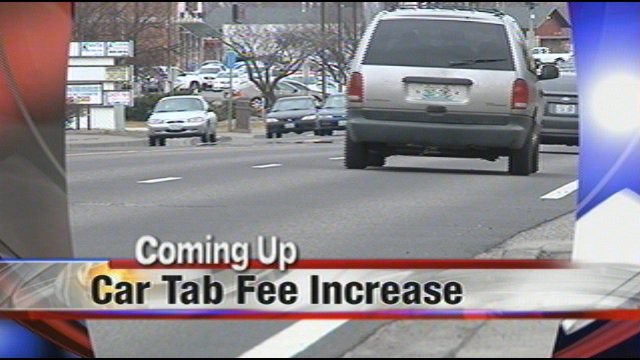 RICHLAND, Wash. -- State lawmakers are considering a bill that gives local governments the option to raise the fees on your car tabs.
Senate bill 6582 would give cities and counties the authority to increase the amount you pay for car tabs. Currently, drivers pay around $30.00, plus taxes and fees specific to the type and weight of the vehicle.
Initiative activist Tim Eyman says this bill is bad for one main reason, "We don't want higher car tab fees, not without a vote of the people, and this allows counties and cities to unilaterally jack up car tab fees without a vote of the people."
Fees could go up by $40.00 under the options local governments have with this bill. All that city councils or county commissioners need is simple majority to approve an increase, no public vote required.
The other option would be a motor vehicle excise tax of one percent which would need a citizen vote at the local level. The money has to go to road projects.
People we talked to are split, "I know what I pay every year for tabs and fees and not really knowing what the increase would be for, I'd want to know what the increase would be going towards," says Alejandro Romero of Pasco.
"There's a limit to it. I wouldn't want to pay too much for car tabs, but if it goes to something that's meaningful like repairing roads or schools or things like that, it's fine with me," adds Pasco resident James Kitchen.
Keith Price also of Pasco says local governments deciding possible fee increases is better than the state, "There's no such thing as a free lunch, so you're going to have to pay for your government one way or another."
The bill passed in the senate by one vote. Local senators Jerome Delvin and Curtis King voted against the legislation. The measure now moves to the house.