Whitman College students take on Latino research project
Posted:
Updated: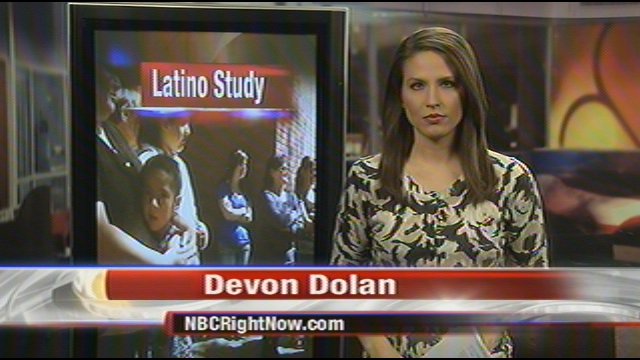 WALLA WALLA, Wash.—Whitman College students took on a major research project. They looked into the challenges many Latinos face in Washington State. One issue they studied was the affects of the Secure Communities program.
Last summer local law enforcement started checking a person's immigration status with the federal government if they were arrested. They would then decide whether or not deportation would be needed. However, Whitman College students say the program erodes the trust between law enforcement and the Latino community.
"People are afraid that if they interact with law enforcement and law enforcement doesn't understand them or they're arrested for something they didn't do or something minor that they could be deported and taken away from their families," says Madelyn Peterson, Whitman College student.
Peterson spent the last six months studying the impact on the Latino community. She says she discovered that because of the lack of information on the program and communication barriers Latinos don't have a voice with law enforcement.
"He was pulled over by a police officer who didn't speak Spanish. The officer arrested him and accused him of drug dealing and theft and now this man is in deportation proceedings," says Madelyn Peterson, Whitman College student.
While the research group could not find hard numbers because the program is still new, they discovered between 2008 and 2011 more than one/third of people who had been detained for federal immigration had only committed DUI's for driving without a license.
Students say law enforcement and the Latino community need to begin a discussion and educate Latinos on their rights.
NBC Right Now did reach to county commissioners but did not hear back. In the past they say they haven't heard any complaints and are waiting to see how the Secure Communities program progresses.
The students also researched the education system. They say they discovered Walla Walla public schools don't have much diversity, and it is affecting students. They say children need to feel part of their community; however, many Latinos had few role models of their own culture, few were in advanced-level classes, and had few friends of a different race. The research group looked at three Walla Walla public schools, one of which they feel has a notable program.
"At Blue Ridge, one of the elementary schools, they have an extremely successful model dual language in which students regardless of their language ability are in the classroom together and that just creates a really integrated student body," Andrew Ryan, Whitman College student.
Researchers say one answer is cultural competency programs, meaning teachers should interact with their students in a way that affirms their cultural backgrounds. They also say schools should improve diversity in staff members, provide minority scholarships, and train teachers how to incorporate various cultures in their classrooms.