Fatal train accident investigation in Wapato
Posted:
Updated: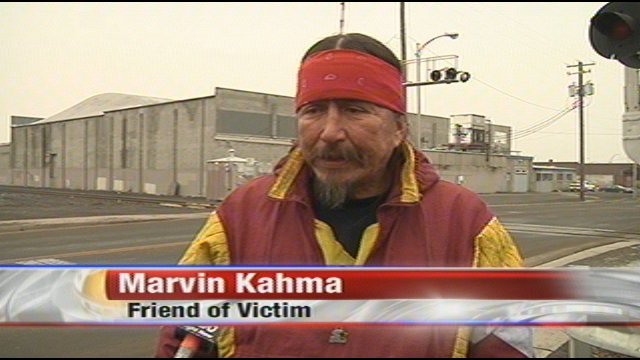 WAPATO, Wash. -- A man was killed in an early morning train accident Friday near the area of N. Track Road and Donald Road.
Yakima County coroner Jack Hawkins identified the man as 37-year-old Arthur Martin.
KNDO spoke to Marvin Kahma, who says he was friends with Martin, and saw him just minutes before the accident.
"It was a total shock it happened because he was, just one minute he's with us," Kahma said. "Then he walked to the store and came back and 'boom' he was gone, but he was pretty inebriated by then."
Kahma says he knew Martin for more than 40 years, and that he lived in Wapato.
Burlington Northern Santa Fe spokesperson, Gus Melonas says BNSF is investigating the accident. He says it happened around 4:30 a.m., about 200 feet from a crossing.
Melonas says the train, on its way from Yakima to Pasco, had just gone through the crossing, which has a gate and flashing lights. He says the crew saw the man lying or sleeping next to the rails, but the train was unable to stop.
The railroad track is a secondary line connecting Puget Sound and the Columbia Basin.
Alcohol may've played a role in the deadly accident, an issue that's been a big problem in the city in recent years.
KNDO checked with Wapato police about whether the problem and gone down, and what they're doing to combat the issue.
Wapato Police Sgt. Larry Ehrhardt says they've seen a decline in public intoxication cases over the last 15 years.
"We get reports of somebody panhandling or intoxicated then we respond to it, and we have ordinances to cover it," Sgt. Larry Ehrhardt said. "But it's not something that a police department can devote their whole 24-7 to, you know."
The county coroner says they've sent out toxicology tests, but it could take several weeks to get results back.