Weekend wine event means big money for wineries
Posted:
Updated: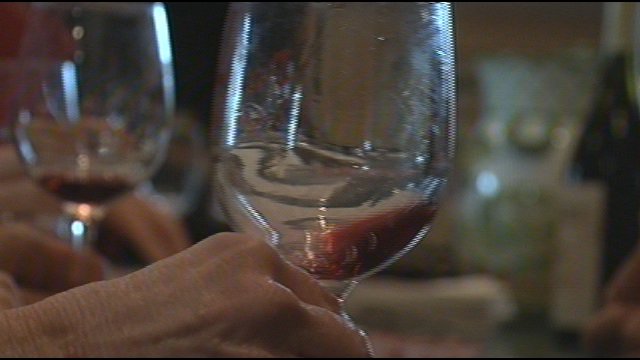 ZILLAH, Wash.-- Many wineries in the Columbia Basin and Yakima Valley kicked off their annual Red Wine and Chocolate event Saturday.
It's a favorite to many, and that means big crowds are expected throughout the weekend.
Over a dozen people packed the tasting room at Hyatt Vineyard in Zillah Saturday. Just one of the many wineries taking part in the event.
"It's a great event because you get to have chocolate everywhere you go. Which is of course, always fun. It's my favorite event," said Janet Hutchinson of Hyatt Vineyard.
The crowds are definitely a change of pace for local wineries who see a huge decline during the winter months.
"It's been very slow and that's why this is so nice because it does get you back into the groove," Hutchinson said.
She says the event couldn't come at a better time.
They usually only see about $500 in sales on a typical winter weekend. This weekend, she says that'll grow almost 400%, selling upwards of 250 bottles of wine.
"We have people from all over the world coming. We have a lot of local people that come to this event," said Hutchinson.
Stan Yates and his wife drove seven hours from Idaho to come through this weekend.
They've been coming to the valley for over 25 years and say it's always worth the drive.
"Came in the valley when there was only maybe 20-25 wineries, now there's like 500-600. We like drinking wine," said Yates.
And Hutchinson and Hyatt Vineyard loves pouring wine. Not only to help their bottom line, but to bring more people to the Yakima Valley.
"This is what we're here for. We're here to have all the people that want to come out and and try the wine have a good time while they're doing it," said Hutchinson.
The event runs throughout the rest of this President's Day weekend, and even through Monday at many of the wineries in the valley and the Columbia Basin.