Habitat for Humanity raised money to build 75th home
Posted:
Updated: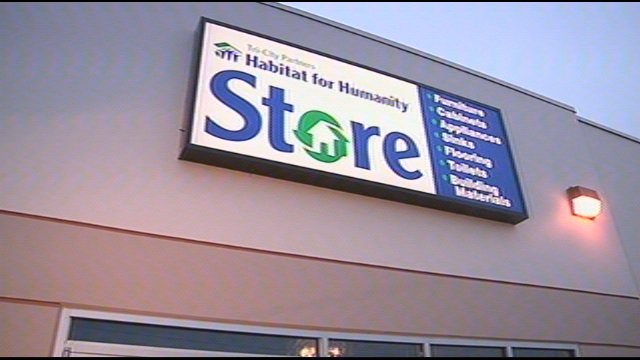 RICHLAND, Wash.-- -
The Habitat for Humanity store raised money to build their 75th home. Most people know Habitat for Humanity builds homes but people may not know they have a store and sell building products.
Now, profits from this store will pay to build another home. The facility is located on Wellsian Way in Richland. This program has been around for more than 7 years but it only took 9 months for this facility to raise more than $75,000 to build a new home for a family that desperately needed it.
Thanks to items sold at this store, Habitat for Humanity has raised money to help a family buy their first home in Pasco. Donations come in from a variety of people in the community that are resold at the store. Store Owner Roddie Shanley says "people who get new furniture and want to get rid of their old furniture. We have some local contractors that we deal with and even some of the local businesses."
The Richland location is getting ready to celebrate a dedication for the first home that they've raised money to build. The nearly 1,200 square foot home in Pasco took just over 5 months to construct. It's the 75th home that's been dedicated in Tri-Cities. They're helping people that move to the area. Family Services Coordinator Sue Bannister says "they are from all parts of the world. We have currently about 16 countries represented."
Cabinets have been one of most popular items at the store. Since day one, the group has always found creative ways to fund homes for families in need. "Even if somebody comes by with say a stove that isn't in working condition. We'll take it because we can go and recycle it and that's another way for us to earn money," said Shanley.
Sales of donated items like desks, tables and doors go toward raising the funds to build the home. Goals are calculated each month to stay on target so a needy family has a chance to own their first home on a 20 year interest free mortgage. "This is a dream come true for them a lot of them have been living in trailers, deplorable conditions and now all of a sudden they get their dream," said Bannister.