U.S. Senator meets with local veteran groups
Posted:
Updated: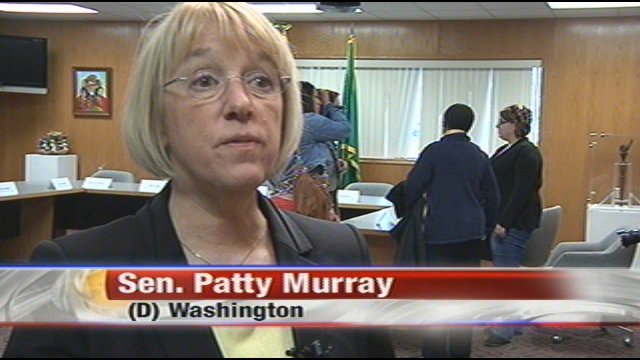 PASCO, Wash. -
U.S. Senator meets with local veteran groups. U.S. Senator Patty Murray stopped in the Tri-Cities Tuesday afternoon to meet with local veterans about the problems soldiers are facing when they come back from war.
There are a lot of big issues hurting veterans in our area from lack of support for health services to not enough homes for vets coming back from war. Senator Murray met with several people from veteran groups at Columbia Basin College, WSU Tri-Cities, WorkSource and the Veteran's Coalition.
They met at Columbia Basin College in Pasco. We're told Washington has stronger veteran assistant programs than most states but a lot of people that spoke to say services for soldiers are still lacking in our area.
Murray plans to bring these stories back to Washington D.C. where she will be chairing a conference about veteran services. U.S. Senator Patty Murray says the biggest issue she sees is the lack of access to good health care and mental health services. "When a veteran is suffering from mental health problems and they call a VA Center and they can't get an appointment for a month, we have a problem with our system. That is something I've seen across our state and across our nation," said Murray.
Groups also said there's been major issues with soldiers trying to go back to school and delays that cause them to graduate several years behind schedule.