Washington Post Offices cutting 300 jobs
Posted:
Updated: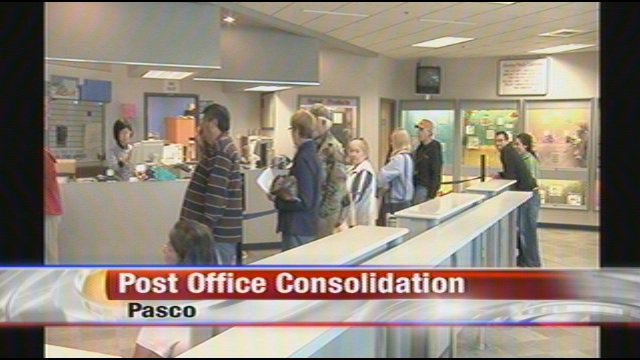 PASCO, Wash. -- USPS is cutting more than 30,000 career jobs, and 5,000 temporary jobs nationwide in an effort to save the postal service agency. 300 jobs will be cut in Washington state, as eight mail processing centers are consolidated into two - Seattle and Spokane.

The Postal Service announced Thursday it's transferring operations from Everett, Olympia and Tacoma to Seattle. And, processing operations in Yakima, Wenatchee and Pasco are being transferred to Spokane.

Spokesman Ernie Swanson says the job cuts are: Everett 97, Olympia 29, Tacoma 139, Yakima 19, Wenatchee 20, and Pasco 2. Pendleton, Oregon facilities are also moving to Portland.
Swanson says the studies included 252 processing facilities and 223 are being consolidated across the US.
"We're doing it basically for our survival. We're losing many billions of dollars each year which breaks down to about $23 million each day we open our doors. And we just can't continue to do that. If we were a private company we probably would have filed for bankruptcy by now,"
says Swanson.

Swanson says the Postal Service hopes the cuts can be made through attrition without layoffs. Employees whose jobs have been cut can request transfers or move into jobs such a letter-carrier, if there are openings. He also says employees close to retirement age, may be offered early retirement incentives.

Swanson says the processing facilities are being consolidated because of a drop in mail volume. He says the consolidation is expected to save $800 thousand dollars a year just at the Pasco location. It will also slow down delivery. Overnight First-Class service will become two day service.
There is no time line yet, but no changes in Pasco are happening until after May 15th.