Budget cuts make picking up litter much harder
Posted:
Updated: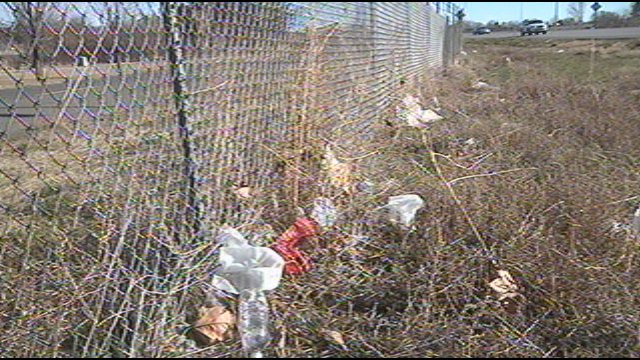 BENTON COUNTY, Wash. -- If you take a look at the side of the road on area highways, you'll see a familiar sight, litter.
There's programs in place to pick it up. But state cuts for money mean the trash could stay on the ground much longer.
There's a war along the side of county roads and highways to get rid of trash.
One weapon, the hands of inmates from the Benton County Department of Corrections. They spend hours along county roads picking up everything like tissue, bags, bottles and list goes on.
But now fewer dollars is making this war tougher to fight. "If we don't have the funding, we're not picking it up," explains Lieutenant Sharon Felton. She oversees the work crews that pick up trash along Benton County roads.
According to Felton, crews picked up more than 1,500 pounds of trash in January. But just like most things, it takes money to get action. "Pay for officer wages, the work crew van, gasoline, tires, maintenance of the van that they take out," a list of things Lieutenant Felton says funding goes to.
State lawmakers slashed $7 million dollars from the Department of Ecology's budget. That agency works with places like the sheriff's office to help in cleanup.
I In the last three years, the sheriff's office got nothing in 2011 , $3,100.00 a month for 2012, but still lower than 2 years ago in 2010 with $3,700.00 for 12 months.
Money was also reduced by 40 percent for other litter programs like the Ecology Youth Corps. "If we're running full budget like we were four to six years ago, we'd probably add another 80-100 youth out there," says Peter Christiansen from Department of Ecology.
The cuts and the effect they have on agencies ability to clean up concerns some people,"We don't want it to be dirty and because a pollution problem or anything else," explains parent Melissa Luppino.
With few options, the Department of Ecology choose to stop educational campaigns to prevent littering. What that means is work crews will be out picking up trash for a while.