More psych patients are flooding local hospitals
Posted:
Updated: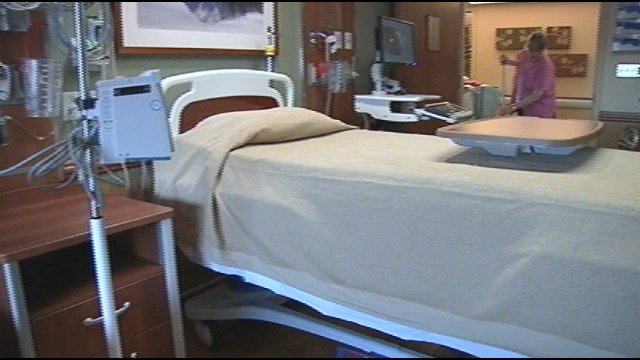 RICHLAND, Wash. -- Washington state has the fewest number of private psychiatric beds in the US. That means people with mental health problems are pushed into our jails and hospitals, and many of them are homeless.
Single Bed Certification is a Washington law that some health care providers say needs to be revisited. "
"Its intended to keep patients safe. They're either a threat to themselves or a threat to others when they're admitted into a single bed certification. But our hospital, as most community hospitals in our area, do not have inpatient psychiatry," says Becky Fuller the Patient Safety Officer at Kadlec Regional Medical Center.
The Healthcare Alliance has been working to change this law for quite some time. Most healthcare professionals want to see other solutions.
"Some of these patients are dangerous. theres a risk to the doctors and nurses involved. so while everyone is forced to do so because its the law, we really aren't in a great position to provide care to those patients," says Dr. Todd Lang, the ER Director at Lourdes Medical Center.
But more and more hospital beds are being certified for these patients. In the Tri-Cities, in
2009, there were nine admissions. In 2010 that number jumped to 41 and in 2011, that again increased to 51.
The Vice President of Behavioral Health at Lourdes Counseling Center, Barbara Mead says resources are half the battle, and often times the patients have a medical condition on top of a mental one.
"Sometimes we can't take a patient because we don't have enough bed capacity," says Mead.
Lourdes Counseling Center is licensed for 32 beds, but only has the staff for 20. They average about 16 patients on any given night. Yakima Memorial can only take 19 psych patients.