Tips on how to be safe in sex offender neighborhoods
Posted:
Updated: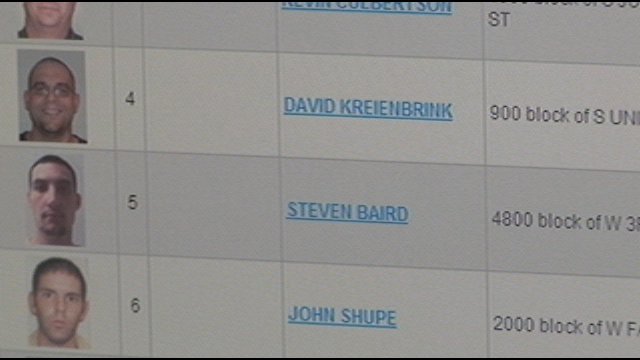 KENNEWICK, Wash. -
Officers give tips on how to be safe in sex offender neighborhoods. Several new sex offenders have moved into the area. Local law enforcement says there are a few tips families and children should keep in mind.
Sex offenders are registered all over town. Officers told us the best way to be safe is to be aware of which neighborhoods offenders are in. City and county websites have updated addresses and lists showing which neighborhoods they could be living.
In some parts of town you can find up to 20 2nd and 3rd degree offenders in a 2 mile radius. Police say it's important to educate family members about being safe walking especially small children. Officers say they should never walk alone.
We're told the majority of the time when people are sexually abused it's by someone they know like family member, friend or neighbor. Kennewick Police Officer Craig Hanson says people need to be smart about where they are walking around. "Know your area, be aware of your area, and know what to do if something goes wrong, prepare ahead of time. But just making sure your kids understand, hey listen this is a place that you need to be concerned about. Don't hang around there," said Hanson.
Transient offenders are harder to track down because they don't have a permanent address. Law enforcement requires them to check in frequently so people can be aware of what parts of town they are in.