2011 Crime statistics rise in the Tri-Cities
Posted:
Updated: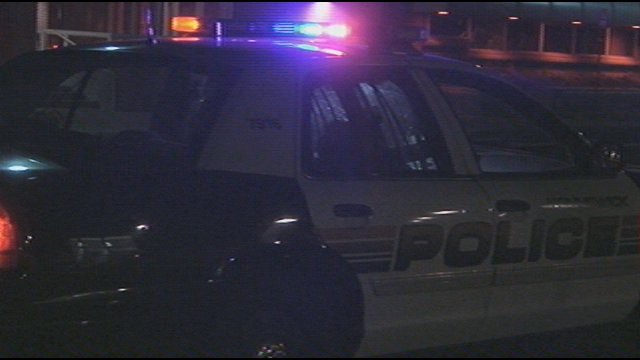 KENNEWICK, Wash. -- The crime statistics for the Tri-Cities in 2011 are out and there have been some significant increases in certain areas. Car thefts, assaults and car prowls are all up and the area's police chiefs laid out their plans to bring those numbers down..
"30 years ago, police officers very rarely dealt with people shooting guns off, it just didn't happen and now it happens on a frequent basis for all of us," says Kennewick Police Chief Ken Hohenberg.
One reason behind the spike about 10,000 more people moved into the Tri-Cities last year, and police departments are operating with the same resources they've had in the past.
"when you compare us to jurisdictions that have a population of over 250 thousand people, we're very affective at what we do," says Hohenberg. Kennewick's population increased 9%, but their crime rate per thousand actually decreased from 41.0 in 2010 to 38.9 in 2011. The number of crimes went up however, Aggravated Assault and car theft increased 15% and arson increased 30%.
Hohenberg says gang violence, drug use and the economy all contribute. The City of Richland saw an increase in a different kind of violence. "We had a 43 percent increase in response to domestic violence," says Richland's new Police Chief Chris Skinner.
Richland also saw a 44 percent increase in Type 1 crimes, usually relating to property crimes. Skinner says the city is taking the lead in fighting car thefts. They established a vehicle theft network throughout the Tri-Cities. They got $40,000 thousand dollars to better investigate the area's growing vehicle theft problem, $20,000 of which is through a grant to buy Microsoft technology which allows them to share information amongst themselves.
"We live by the I-82 corridor. That brings a criminal element, East and West through the state, and Tri-Cities is an easy stop off. I will say, we've seen some influence from the lower Yakima Valley in some of our auto thefts. A lot of our investigations lead us to that direction," said Skinner.
To see the 2011 crime statistics for the Tri-Cities, click here.