Tri-City Water Follies Receives Excellence Award
Posted:
Updated: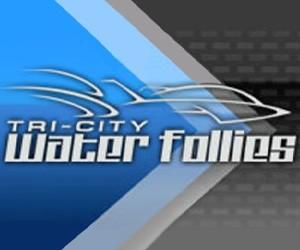 Seattle, WA — H1 Unlimited's Air National Guard Hydroplane Series honored its teams, drivers, and stakeholders Saturday night at The Westin Seattle with the Tri-City Water Follies receiving the first ever, Award of Excellence.
"It's time to reward excellence; recognize the individuals or organizations that go above and beyond" said H1 Unlimited Chairman Sam Cole. "From the day you get there to the time you leave, they are organized." Speaking of course about the Tri-Cities Water Follies and their volunteers that give 110% to support the sport of Unlimited Hydroplane Racing.
Water Follies Vice-President Michael Denslow and Event Director Kathy Powell were present to receive the award. "We have a really good thing going" said Denslow. "We are one big family."
Powell acknowledged the Water Follies volunteers by calling them the best on the circuit. "They work tirelessly each year to produce the Tri-Cities' signature event, and it's clear it's a labor of love for them, we love them back for that."

She added, "If you can only make it to one event this summer, come to the Lamb Weston Columbia Cup. You'll be treated well for sure."
Also receiving an award from the Tri-Cities was KONA 610AM for Best Radio Coverage.
The 2012 Tri-City Water Follies Lamb Weston Columbia Cup will be held July 27 – 29. Log on to www.waterfollies.com for more information about the Lamb Weston Columbia Cup, HAPO Community Credit Union Over the River Air Show and the Grand Prix West Racing Series.