Dept. Of Ecology will do an inspection at CWC leak site
Posted:
Updated: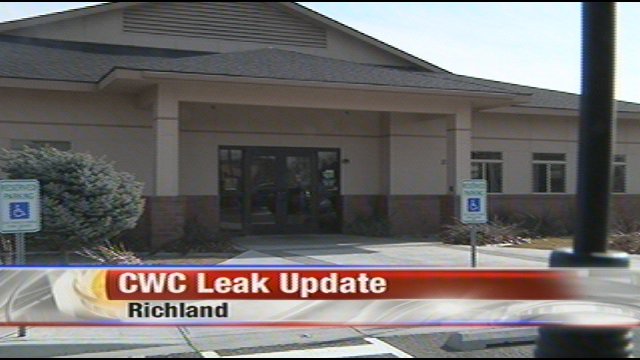 RICHLAND, Wash. --Three weeks ago, NBC Right Now told you about reports of a possible leak at the Central Waste Complex facility at Hanford.
After many weeks of gathering information, we have an update on an incident that happened back on February 6th.
NBC Right Now reporter Lisa Loevsky and Christine Brown sat down Tuesday morning with three Department of Ecology staff members, Tri-Party Agreement Section Manager John Price, Waste Management Section Manager Ron Skinnarland and Communications Manager Dieter Bohrmann.
Here is what they told us:
They confirmed a leak from a concrete box did occur at the Central Waste Complex, and was reported to them February 7th. They also said, the concern level is high enough that it's prompted an inspection by the Department of Ecology. The inspection will look into several issues; whether the leak is an isolated issue or if it affects the entire area, was the leak reported in a timely fashion, and a sampling of soil and liquid will be taken.
Last Tuesday, an Ecology Inspector went onsite. Despite repeated requests, what exactly was seen and recorded, will not be shared with us and the public until this inspection is completed. Price says, he wants the entire picture laid out when the process is complete, and sharing information early could lead to jeopardizing the inspection process. This process could take 45 days or longer.
Skinnarland also said he received reports which stated the Department of Energy contractor collected about 50 gallons of liquid into a plastic container next to the concrete storage container. Ecology has not yet taken samples at the site."

The Department of Energy has repeatedly told NBC Right Now that there is no leak, and liquid in question is likely precipitation, rain and snow melt.
"There is no indication of a leak from inside the container. Representatives of the contractor and DOE have inspected the container and have not found a crack or opening in the container," writes Cameron Hardy, the Spokesperson for the DOE site in Richland.
Hardy goes on to say, "Samples of the liquid have been collected and are at the laboratory for analysis. No results have been received to date. There is no indication of a leak from inside the container. The liquid is suspected of being from recent weather conditions, such as rain and melted snow/ice, that collected on the outside of the box and then drained off the box. We are taking mitigation steps right now to preclude further contamination events and exploring preventive measures to prevent weather impacts on the container in the future, such as covering the box," explains Hardy.
NBC Right Now requested all records under the Freedom of Information Act. Click
Here
to see the documents sent to us by the Department of Ecology on February 13th. Since then, we've asked for new pictures and new documentation of what the Department of Ecology inspectors have seen.
There are also other issues being looked into, such as the permit to store such waste in concrete boxes above ground. The boxes have been at CWC for three years and the DOE is operating under an "Interim Permit." An inspection conducted by Jack Boller, from the Environmental Protection Agency addressed several issues in a report back in June of 2009.
Boller's report reads, " Summary: The inspection identified several significant compliance issues. A key issue is the permit status of the Central Waste Complex (CWC) storage units. At the time of the inspection, the inspection team was told by representatives of CWC that the units were operating under interim status permit standards. There is a final status permit in place for the Hanford Facility, which includes CWC. The state regulations do not allow facilities with a final RCRA permit to operate units under interim status.

A large outdoor container storage pad at CWC does not have secondary containment or storm water controls which are required by the state regulations."
When NBC Right now contacted the EPA in Seattle regarding this issue, we were given this response; "EPA is actively investigating the matter to which you refer. As such, we decline the opportunity to answer any further questions or provide any additional documentation regarding the investigation at this time. If and when any formal enforcement action based on our investigation should occur, additional information will be made widely available," wrote Mark MacIntyre, the Senior Public Information Officer.
When NBC Right Now asked Skinnarland why CWC has been operating under interim status for 18 years, something Department of Ecology is supposed to oversee, he said it was a complex process and details of the permit are often being disputed.
The final status of the permit is up for public comment in May of 2012.
Department of Energy as well as the contractor CH2M Hill have invited Lisa Loevsky to visit the site on Wednesday and see the CWC area for herself. This is a developing story.