7th person arrested in connection with drive-by shooting
Posted:
Updated: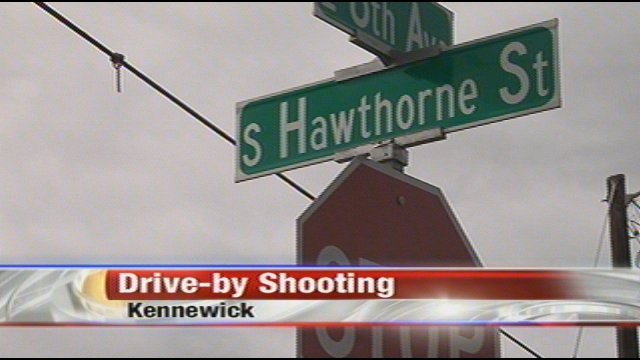 KENNEWICK, Wash. -
7th person arrested in connection with drive-by shooting. On Tuesday night Kennewick police executed several search warrants and arrested 20 year old Eduardo Aguilar-Roldan of Kennewick for playing a part in a this recent drive-by.
Officers say there have been 2 shootings in the last 3 months on Hawthorne Street. Police say they were both gang related. Neighbors we talked with said they fear for their safety.
They say this used to be a quiet neighborhood with no violence until recently. One of the neighbors, Kassi Espada says the neighborhood isn't safe anymore. "The other night we just thought it was some kids with firecrackers and then a whole bunch of police came. So we're pretty scared you know. It's not something that you want happening two houses down from you."
As we walked further into the neighborhood no one near the homes targeted by gunfire wanted to go on camera. They were afraid of being identified and possibly becoming a target themselves.
Crimestoppers Specialist Mike Blatman says the neighborhood not as safe because of a select few houses. "It's a dangerous neighborhood because of the people that are living in this particular residence are involved in criminal gang activity. As a result of that, that creates a sense of fear for the entire neighborhood."
Several neighbors we talked with are very upset and worried about the safety of the children in the neighborhood. Some are afraid their house may be targeted next.
Police had help from several neighbors to catch the 7 people suspected in the shooting. They believe they have all the suspects in custody but they're still looking for the gun used in the drive-by. Crimestoppers is offering a cash reward for anyone with information leading to the weapon used in the shooting. Call 1-800-222-TIPS if you have information.