District leaders address student safety in schools
Posted:
Updated: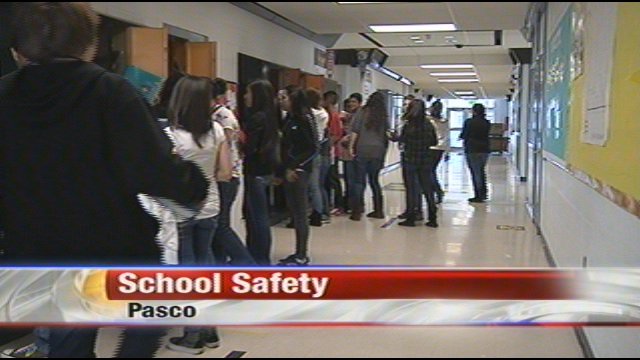 PASCO, Wash. -
District leaders address student safety in schools. Concerns about student safety are growing after Tuesday's shooting threat in Burbank. Schools in our area take a lot of safety precautions to keep children safe.
We talked with district leaders and they tell us there are several security guards at some of the schools. Larger schools like Pasco High and Chiawana have 5 people working full time patrolling the school and a total of 20 security officers district-wide.
Richland and Kennewick schools also have Student Resource Officers and a few security staff. We're told having extra adults around the school builds trust among the students and staff.
Pasco Schools Assistant Superintendent John Morgan says building trust among students is very important. "Being a person who the kids can trust, the students feel comfortable talking with and maybe if somebody does have a concern they'll step forward and talk to the SRO or talk to a staff member than can talk to an SRO."
Cameras are also already installed in many middle and high schools in our area. Right now the Pasco District is also working to get cameras in all elementary schools. There's also at least one police officer assigned at local high schools at all times and even some middle schools.
District leaders say they have not been considering putting in any metal detectors.