American Red Cross Real Hero Rich Conley
Posted:
Updated: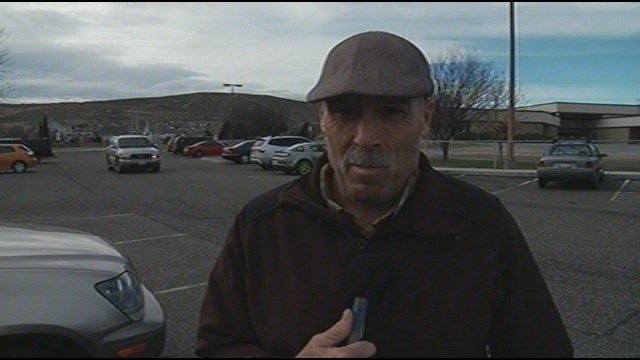 RICHLAND, Wash. -- Rich Conley was picking up his son from basketball practice at Badger Mountain Elementary school when he saw the commotion and a police car. "I asked one of the parents what was going on and they said that Logan's dad had shot himself," said Conley.
The Hanford Firefighter was off duty that night, February 7, 2011, but being a trained EMT, the 23 year veteran firefighter's instincts kicked into high gear. He ran over to the police car and took out the first aid kit available.
"I saw someone who was in a tremendous amount of pain, with a gunshot wound to the top of his thigh. And I was just holding direct pressure on that, trying to find out where the exit wounds were at and how much blood he was loosing,"says Conley.
Richland Firefighter and EMT Ken Buechler responded to the 9-11 call. "We were responding to an EMS call for a 40 year old male who accidentally shot himself. He was transferring his pistol from his center consul to the side door while he was picking his son up at elementary school, and the weapon went off," recalls Buechler
The victim ended up with four exit and entry wounds from the 40 caliber pistol. Buechler, who has worked alongside Conley in the past says, he's not surprised at his decision to help.
"He did what most people in that situation wouldn't have done. Most people wouldn't have heard a gunshot, in a vehicle, in a school parking lot, and ran over to provide assistance. They probably would have called 911 and then waited for someone else to come and resolve the problem. Setting his own safety aside, he provided services that probably saved his life," says Buechler.
Buechler says the most heroic thing about Conley, besides his willingness to help out is his humbleness. "Rich is definitely an under the radar person. He doesn't like to be in the lime light and he down plays a lot of what he does. He is a very humble person and he's very good at what he does, and I respect him greatly."
That is why Rich Conley is a Red Cross Real Heroes.