More than 20 fires in the last year were caused by cigarettes
Posted:
Updated: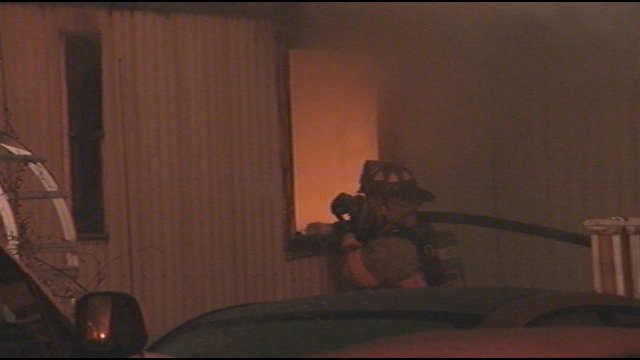 KENNEWICK, Wash. -
More than 20 fires in the last year were caused by cigarettes. On Thursday we learned the cause of a mobile home fire that killed 65 year old Elvira Pidcock on January 23rd. The year just started and already two people have died in fires caused by smoking.
Elvira's home at Columbia Mobile Village was completely destroyed by the fire. Firefighters found her body a few feet away from the front door. A few weeks later there was another fatal fire.
Last week another woman died from injuries in a fire. 71 year old Connie Vanarendonk was on the 3rd floor of the Cedar Inn and Suites when she fell asleep in bed after smoking. Her clothes and the mattress caught fire and she died 19 days later from injuries.
In Kennewick more than 20 fires in the last year can be traced to people smoking. Firefighters say fires linked to cigarettes caused more than $1 million in damages last year. Kennewick Fire Marshal Mark Yaden says they've seen a lot more fires in the last year. "This past year where we've had careless smoking as a result in it and now we have 2 fatalities, and serious burn injuries," said Yaden.
Common misconceptions people have about cigarettes are they shouldn't be put out in the dirt because materials in soil could be flammable. It could take up to 3 hours for a fire to start after a cigarette has been left out.
ALso there are no fire proof cigarettes. "Even the newer types of cigarettes we're discovering can still start, they're not supposed to be able to cause ignition but we've done some testing with them and can produce the same result igniting combustibles," said Yaden.
Firefighters also say you can't always rely on a smoke detector. Right now 50% of detectors don't work properly, and if they're older than 10 years they're usually worn and won't work.