Teachers learn how to help gay and lesbian students feel safe in school
Posted:
Updated: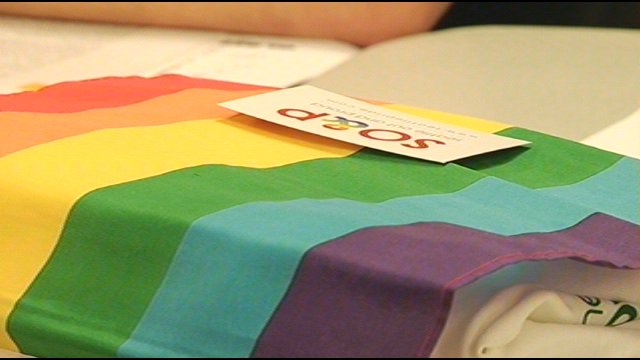 KENNEWICK, Wash. -- Many educators used their weekend to learn new ways to help gay and lesbian students feel safe at school.
The Gay Lesbian Straight Education Network from Seattle held a workshop at Tri-Tech in Kennewick Saturday. Teachers from as far as Ellensburg, La Grande Oregon and Yakima came to learn how to help kids deal with bullying, show them support and provide them with a safe place to go to school.
New Horizons High School Principal Christy Rasmussen says this is something educators didn't think about ten years ago, and she's glad to have the extra knowledge today.
"How do you let kids know that you're a safe person to talk to? What do you say to a student that comes out to you? Or has gender questions? What kind of resources are there ? And what are the resources we have that we could provide to them at school," says Rasmussen about the questions many of her staff have.
The meeting attendees received the Safe Space Kit, which provides a program for action that school staff can take to create a positive learning environment for every student.
The 42-page Guide to Being an Ally to LGBT Students that gives concrete strategies for supporting LGBT students, including how to educate about anti-LGBT bias and teaching respect for all people.
The kit also shows how to assess the school's climate, policies and practices, and outlines ways to advocate for change inside the school.
GLSEN strives to ensure that every school in America is safe for all students, regardless of sexual orientation or gender identity/expression. We want a Safe Space Kit to be used in every middle and high school across America to provide all students a safe place to learn.