Man stabbed to death, police searching for suspect
Posted:
Updated: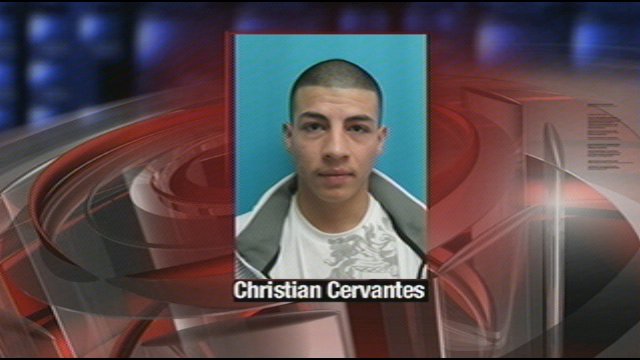 MOXEE, Wash.-- A man was stabbed to death at a party in Moxee Saturday night, and police are still searching for the suspected killer.
This is only the second homicide in Yakima County this year.

"This whole valley's been hit by violence, and crime, and drugs, and we knew we were due at some point," said Sgt. Mark Lewis with the Moxee Police Department.
Police say it happened at a home on the 200 block of W. Moxee Avenue around 11:30pm in a town that's not known for violent crime.
"In the city limits of Moxee, we haven't had a murder since the year 2000," said Sgt. Lewis.
Mike Briggs raised three daughters in Moxee and says this sort of thing just doesn't happen in a town where most people get along, and neighbors watch out for one another.
"I think we've been pretty blessed that it hasn't happened more frequently in our area," said Briggs.
But Saturday night, that peace and quiet came to an end. Police were called to the home and found the 24-year-old victim stabbed, lying in the living room. He later died at the hospital.

Now the hunt is on the for his suspected killer, Christian Salvador Cervantes, 20, of Wapato.
"We consider him on the run. He is actively avoiding us," Sgt. Lewis said.
Police think Cervantes, who goes by the gang name "Smurf," could be driving a blue Lincoln Town Car with Oregon plates, or a white Honda Civic, with the Washington plates 957-WJQ.
"He has gang affiliation and he brutally stabbed a person. So yeah, I'd say he's armed and dangerous," said Sgt. Lewis.
Police say that both men have some sort of gang association, but the victim was not an active gang member.
In fact, they say he was trying to stay out of trouble, and provide for his young family.
Anyone with information on where Cervantes may be is asked to call the Moxee Police Department at 509-575-8850.