Neighbors upset after fatal stabbing
Posted:
Updated: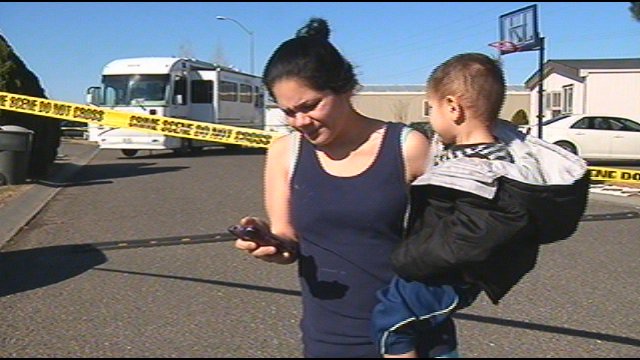 PASCO, Wash.—Some neighbors are shaken up after a fatal stabbing Tuesday night just outside their homes.
Pasco Police say 53-year-old Rodger Lincoln was stabbed and killed by his roommate 27-year-old Joseph Hart. According to court documents Lincoln had multiple stab wounds including one to his eye. A man and his son say they saw the roommates physically fighting, and Lincoln was screaming for help.
A neighbor says the two men lived in one of nine supported living homes for mental health patients through Lourdes. The neighbor is also a member.
"They're just people that Lourdes put together that were homeless," says Henry David Galbraith, neighbor and program member.
NBC Right Now talked to a Lourdes representative, but they say they are not answering questions at this time. They did release this statement, "We are saddened by this tragedy and our sympathies and prayers go out to the families involved. Our organization is taking this very seriously, and we are conducting a thorough internal investigation of the incident. As this is an on-going criminal investigation, it is inappropriate for us to comment further at this point."
A member of the program says all participants are required to fill out a packet. According to the consent agreement, they are required to cooperate with their treatment team, follow medication prescriptions, to not consume drugs or alcohol, and to not engage in criminal behavior.
Many neighbors say this isn't the first time they have had problems with the residents. Now many of them are worried about their own families.
"For him to see something like that and all the kids around him…I'm pretty sure it was traumatizing," says Christina Silva, mother.
"This is trouble for the community because police are coming every week," says Alberto Sargoza, neighbor.
"People trying to keep their kids from going out the door, so it's like what kind of experience is that for any child," says Christine Zentu, neighbor.
A Lourdes representative says they may release more information on the Supported Living Program later this week.