Local mental health services
Posted:
Updated: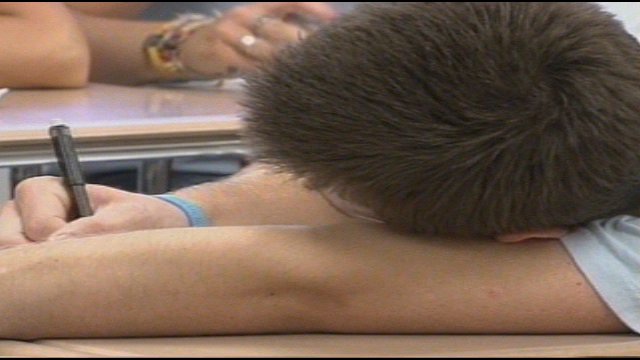 PASCO, Wash.—Tuesday's deadly stabbing in Pasco happened at a home set up for mental health patients. That's raised questions about whether the community has enough mental health resources.
According to the Center for Disease Control about 25% of adults have a mental illness, and about 50% will develop one at some point in their lifetime.
Experts NBC Right Now spoke to say while we don't have more people needing mental health program than most other communities, we still need more resources.
Currently, the Tri-Cities has a community based mental health system that's publicly funded through Greater Community Behavior Health. The group contracts with three agencies including Lourdes Counseling Center, Nueva Esperanza Counseling Center, and Catholic Family Services.
"[They provide] routine outpatient counseling, therapy, case management, can include psychiatry, medication management, medication monitoring," says Ed Thornbrugh, Administrator with the Benton & Franklin Counties Department of Human Resources.
However, Thornbrugh says we don't have enough resources. We need more residential options, more money for outpatient substance abuse programs, and money for people who cannot pay for behavioral health care out of pocket.
One area of concern when it comes to mental health is our criminal justice system. About one/tenth of people going through the local court system are diagnosed with a mental illness.
"I certainly think it's a concern. It's a growing need, similar to our drug courts that we have, we're trying to figure out what we can do to resolve long term issues," says Shawn Sant, Franklin County Prosecutor.
Sant says it's pretty infrequent that the cause of the crime is the illness. And, Thornbrugh believes a person with a mental illness is not more capable of committing a violent crime than a person without one.
If you or someone you know needs help, here is a list of services:
Lourdes Counseling Center: 943-9104
Nueva Esperanze Counseling Center: 545-6506
Catholic Family & Child Services: Pasco- 545-6145 Richland- 946-4645