Dual language program growing in East Valley
Posted:
Updated: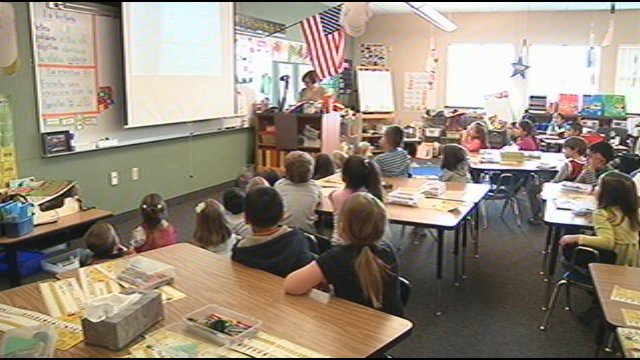 MOXEE, Wash.-- A dual language program at Moxee Elementary School that teaches students as young as five years old to speak a second language has seen real success over the past few years.
This year as a matter of fact, they had about 30 more students sign up for the class then they could handle.
"She has so much fun. She'll talk about, she'll come home and 'we did this in Spanish, we did this.' It's amazing listening to her speak," said David Morgan who has a six year old daughter in the kindergarten dual language program at Moxee Elementary.
"To get a job or any kind of career out here, she's got to know Spanish. That was our main objective, to help her out in her future," said Morgan.
And he says in just six months, she's already speaking Spanish pretty well.
They have classes in kindergarten through fifth grade, and about half of the school's 500 students are involved in the program.
Jennifer Nickoloff's been teaching in the program since it began, and says interest in it, has overwhelmingly grown.
"There's a huge demand. Last year was the most people we ever had sign up to come to the screening for dual language," said Nickoloff.
And starting them early, is key she says.
"They're sponges at this age and learning a second language is an incredible gift. And starting them this young will be a blessing for them all of their lives," said Nickoloff.
The program has been very successful in Moxee too. The principal says 90% to 95% of the students who start end up going through all six years.
And Morgan says he can see why. His daughter loves the program, and he and his wife have even started taking classes themselves to keep up with her.
The classes are made up of both English speakers trying to learn Spanish and vise versa. Half the day in one language and half in the other so students actually work together to help teach one another learn a new language.