Police cite parents for failing to supervise their kids in drive by shooting
Posted:
Updated: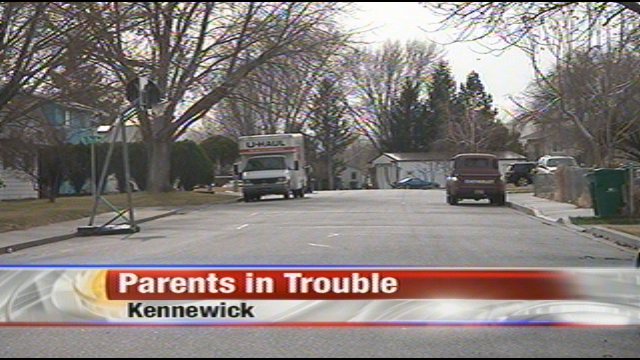 KENNEWICK, Wash.-- KEnnewick Police continue to hold more people accountable for a recent drive-by shooting. Arrests were made shortly after the incident, but officers didn't stop there.
On 3/7/12 and 3/8/12, detectives from the Kennewick Police Department issued criminal citations to the parents of the four juveniles that perpetrated the gang-related drive-by shooting at 704 S. Hawthorne St. On February 27th. Three parents were given tickets.
These parents are expected to be charged under Kennewick Municipal Code 10.08.090. This statute makes it a misdemeanor crime for a parent who fails to supervise his/her child, when the lack of supervision contributes to the child committing a crime.
"12 years old, and you're out involved in a drive by. Where are the parents? I can tell you where they parents are going to be. They're going to be answering to the Judge in court because we're citing them for failure to supervise. You do not get to decide as a parent. You gave birth to them, you conceived them, you're responsible for that child until they're 18," said Sgt. Ken Lattin with the Kennewick Police Department.

There have now been 13 total arrests related to this investigation. Search warrants have been executed on three residences and two vehicles. The new Benton County gang unit has also assisted in the investigation.
The weapon used in the shooting has not yet been recovered.

The city ordinance has been in place since 1977 in Kennewick. This year, KPD has issued 7 citations to parents, 36 in 2011 and 20 in 2010.
"The responsibility for the juveniles starts at home with the parents and we will continue to hold juveniles and their parents involved in these kinds of incidents that put our community at risk", Chief Ken Hohenberg.
If someone has information that they would like to provide while remaining confidential, they may call the Crime Stoppers line at 586-TIPS (8477), 1-800-222-TIPS (8477) or visit www.tricitiescrimestoppers.org