Hotels and Motels sales in Tri-Cities top $1 Million in 2011
Posted:
Updated: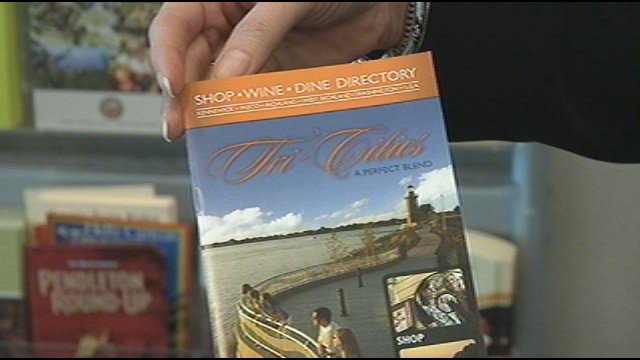 KENNEWICK, Wash. -- Spring is definitely in the air, and the Tri-Cities Visitor and Convention Bureau is gearing up for a season full of tourists.
TCVCB just released the 2012 visitor guide, making 70,000 copies to hand out in the Pacific Northwest region. "We get a lot of people coming here from the West side, Seattle, Portland, people looking for some sunshine, " says the Vice President of Operations Kim Shugart.
This year, TCVCB made a new Wine, Dine and Shop Guide.
They also released their 2011 annual report. While the numbers for tourist spending is only out up until 2009, they did track their hotel and motel industry.
Shurgart says Benton and Franklin counties recorded a 5% increase in hotel and motel guests and a 6% percent increase in revenue, doing more than a million dollars in sales.

"Its a combination of business travel. There were a number of people coming into the area because of the recovery funds that were invested at Hanford. Additionally our convention, sports, marketing booking. We hosted 195 conventions and sporting events in 2011. So that contributed to that. then leisure travel where people come in just to golf or visit our wineries," says Shugart.
The report also said visitors spend $349.8 million in 2009. Travel related employment totaled 4,470 jobs in Benton and Franklin Counties. Wages generated by travel spending $490.1 million.Travel in Benton and Franklin Counties generated local and state receipts totaling $27.7 million in 2009, $7.1 million was retained for local use.
Schugart also says the Tri-Cities Visitor and Convention Bureau is now at 700 members, making it the second largest tourism bureau in the state of Washington.