Mental health court
Posted:
Updated: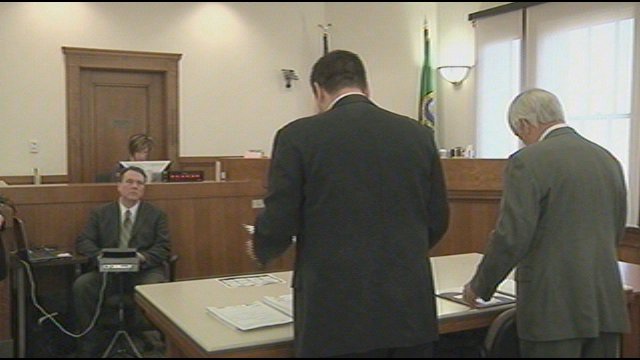 PASCO, Wash.—About one/tenth of people going through the justice system face mental illnesses, but what if those people had a court designed specifically to help them? Spokane County has a Mental Health Therapeutic Court that addresses the needs of mental health patients.
"If we're able to find services in our community that could address the underlining mental health issues I think certainly that would have a positive impact on easing the burden on our court system that's fair to say," says Shawn Sant, Franklin County Prosecutor.
In 2011, 85 cases for Benton County and 36 for Franklin County sent the defendant to Eastern State Hospital for a mental evaluation. Sant says it may be time to look at the need for a mental health court.
"It's probably worth at least beginning maybe some discussion and figuring out if this might be an area that could be prioritized," says Shawn Sant, Franklin County Prosecutor.
In 2005, Spokane County implemented the Mental Health Therapeutic Court. As a result, they've seen four major benefits including improved well being, reduced recidivism, and improved public safety. Plus, the number of jail stays has decreased by 52% and the number of days has gone down by 54 percent since the program started. The program is paid for by a "Mental Health Tax."
"I think similarly to our drug court issues if we can get folks to get the drug problem addressed and reduced I think the same thing for mental health," says Shawn Sant, Franklin County Prosecutor.
Local county commissioners say they would need to look further into the system before considering bringing it to the Tri-Cities.