Snowmobile group honors military with annual ride
Posted:
Updated: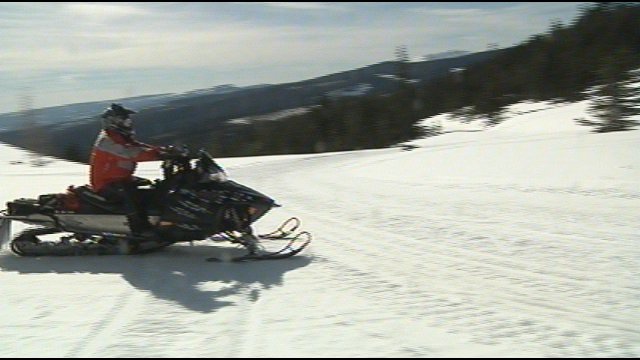 CHINOOK PASS -- Soldiers from the Yakima Training Center were out riding snowmobiles on Friday, as part of an annual military appreciation event.
Each year, the Washington State Snowmobile Association invites a group of service members to join them on their ride. This is the WSSA's fourth year for the event.
"The whole idea of this is to show appreciation to the military, and get these guys out there and show them that the community does support them," WSSA publicity secretary Matt Mead explained. "In this case, the Washington Snowmobile Association certainly does support them."
Service members we spoke to were thrilled about participating at the WSSA riding event.
"At first, I just kind of assumed we would be riding trails and going really slow, but after they just like turned us loose to whatever we wanted, it was lot of fun," said Private First Class Jared Hale of the 53rd EOD.
The ride through the Boulder Cave Sno-Park trails was a great break for soldiers especially for Staff Sergeant Timeka Holleman, who's been deployed twice to Iraq. This is also her second time riding a snowmobile on Chinook Pass.
"I'm a little bit more comfortable than I was back in 2009. Stood up a little bit, jumped a few small hills, but it was real relaxing, real enjoyable," Holleman said.
Timeka's husband, Sergeant First Class Joseph Holleman is grateful for the WSSA putting on the event saying, "It's a nice day to be out here. people are real nice. I mean it's first class. I think everybody, if they get the opportunity to do this, they should."
"You usually don't get that 'thank you' or, you know, 'we appreciate what you do' but here in Yakima, Washington, these guys show that we are really appreciated," Holleman explained.
The snowmobile association is a nonprofit founded in 1972, and is an all volunteer organization.
WSSA organizers says they're planning to have another military appreciation ride, next year.