Special legislature session for state budget
Posted:
Updated: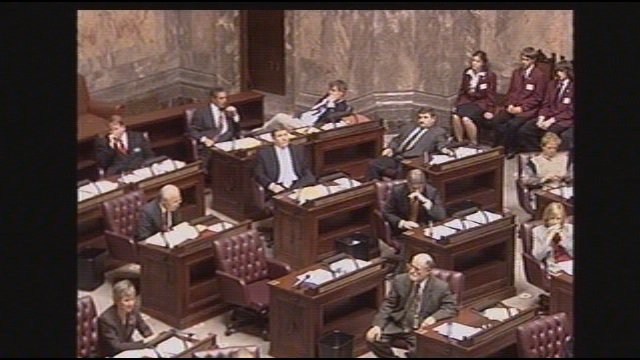 TRI-CITIES, Wash.-- Washington state legislature couldn't reach an agreement Thursday night and now will be having a special session Monday to make a deal.
Governor Gregoire called for special session to reach an agreement on how to close a $500 million gap in the two year budget cycle ending in June 2013. The extended session starts Monday and could last as long as a month.

House Democrats passed a budget agreement but Senate Democrats chose not to vote on it Thursday night.

KNDU asked people what their thoughts were on the special session. Each person we talked with was disappointed with it. Here's what they had to say:
"I think they need to work within the constraints of the time limits that they're given and do the job. Represent the tax payers," said Marvin Ward of Prosser.
"We have a lot of important issues that have been pretty much neglected while they're playing with out money. It's time to get it taken care of," said Bill Erdman of Kennewick.
"I'm completely unsatisfied with everything that they've been doing so far and I think we need to get rid of them. Vote them out," Don Teller of Kennewick.
State Republicans are proposing more cuts to state programs than Democrats. The two parties continue to argue over their preferred budget plans. Gregoire pressed that they need to work things out before any real progress can be made. Some of the programs facing cuts are in health, human services and schools.