Americans success on the ice has ticket sales going up
Posted:
Updated: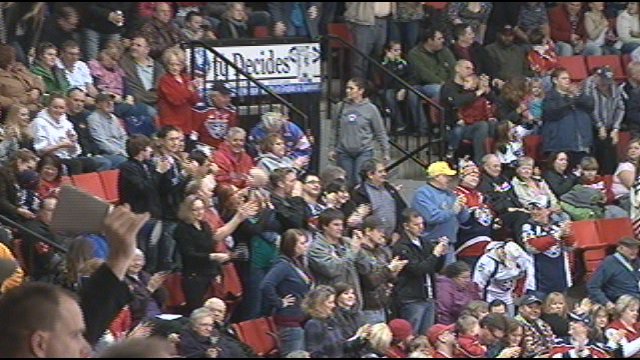 KENNEWICK, Wash. -- More Tri-City Americans' fans are buying tickets with the great year the team is having. It is no secret in sports that winning helps get fans in the seats. With the Americans now making the playoffs six years in a row, the excitement continues to grow.
"The team has been so consistent and so high achieving on the ice that certainly it makes an impact in the stands. This community has always supported this team through thick and thin," said Dan Mulhausen, the interim VP of business and marketing.
The Ams average over 4,500 fans a night. That is near 80 percent capacity, which is top third in the league. Season ticket sales are also up. The Ams sold more than 2,500 the last two seasons.
"Good time coming out. Get to bring the family to all the games in town. The fans here are great. They always support the team," said Richland native Rick Boarder, a season ticket holder the last three seasons.
With the Americans already a lock for the playoffs and fighting for the top seed, they say it is better to get playoff tickets fast because seats do get filled up. Almost every playoff game has the potential to be sold out or close to full capacity.
"With the increased excitement in the race for first, we've been gaining ground. We've had a lot of really full houses lately, and we're looking to have even more the rest of the games this week and heading into playoffs," said Mary Coates, director of ticket sales.
The Ams have already sold more than 1,800 playoff packages, and they expect more to come. That figure is already higher than last seasons total.