Richland girl going to D.C. to advocate for education
Posted:
Updated: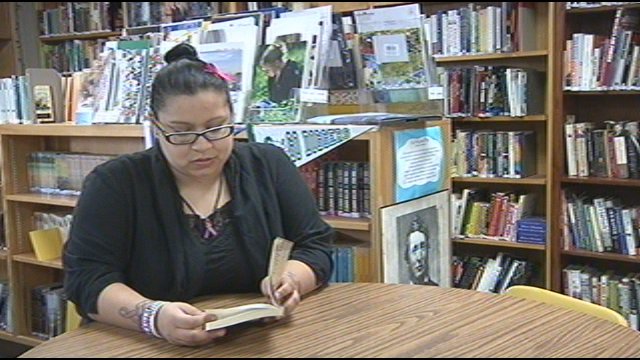 RICHLAND, Wash.-- A Richland girl is receiving a special honor from Colin Powell's foundation, America's Promise Alliance, for her inspiring story of putting education first after a tough road.
Nineteen-year-old Saveta Lomax went from considering dropping out of high school to now serving as a national advocate to stay in school. She's learned that education is the key to a successful future and making a positive impact in the community.
Saveta's turn around story caught the attention of the "Building a Grad Nation Summit" that's put on by America's Promise Alliance in Washington D.C. She leaves this week to speak on a panel encouraging kids to stick with their education. The senior at River's Edge High School is on track to get her diploma this June. She believe everyone deserves to graduate from high school.
"Not only do I deserve a diploma, but I deserve to help others get that diploma because it is so easy to get in a rut and be like I am done with high school," said Lomax.
Saveta is understanding of her peers and now mentors them about the value of their education. This type of turning awareness into action is what the Grad Nation program stands for. Their goal is to raise the national grad rate to ninety percent by 2020. Only fifty-four youth were chosen to attend the four day summit and will work to find solutions for their goal.
Her teachers know she has what it takes to contribute to the summit. Her teacher Brian Sites says she's able to share knowledge and point of view with the other participants.
"She's just going to take a lot of her knowledge over to D.C. and be able to point to examples of how our community has kind of come around these issues to help kids be successful in school and in life," said Sites.
Saveta wants people to know that they can make a change in their life like she did and go on to make a difference in a big way.
"You can make a difference in this world whether it is in the community or statewide or nationwide," said Lomax.
Saveta has also been recognized for her work with a nomination for a Do Something award. It's an award presented by the Do Something organization recognizing teens making a difference.