New unemployment numbers up locally
Posted:
Updated: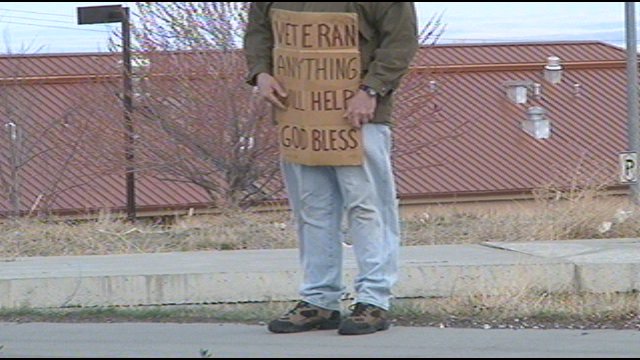 KENNEWICK, Wash. -- The latest unemployment numbers are out, and it's a mix of good news and bad news.
Unemployment increased slightly by point five percent in Benton and Franklin county.
For the unemployed and underemployed, the search for a well paying job is exhausting.
"You just beat your head against the wall, basically what you're doing," says underemployed worker Paul Boyus.
Jobless rates in the Tri-Cities increased from 9.6% last December to 10% this January.
A different tale across the state. Unemployment dropped from 8.5% to 8.3% in the same period.
But behind all these numbers are real people. Finding full time work is a chore for Boyus. The Vietnam Vet found a job three years ago, but it's part time and he doesn't make enough to pay basic bills.
"Well it makes it hard on you. I mean when you have to choose between eating or paying bills, you end up living on the street because you can't afford to do everything," explains Boyus.
"They come here with the hope that, oh yeah there's more opportunity down here for jobs and they find out that there either wasn't a job or it isn't as much," says homeless advocate Steve Gaulke.
Gaulke hears the stories all the time of people who hear about jobs in the Tri-Cities, just to be disappointed.
With no job or money, he says some of those people make parking lots their temporary home,"A lot of different Wal-Marts, that's a place where you might find some people that are trying to work or they're living in their car they don't have their own place."