Three fires at Kelley Estates Mobile Home Park in last year
Posted:
Updated: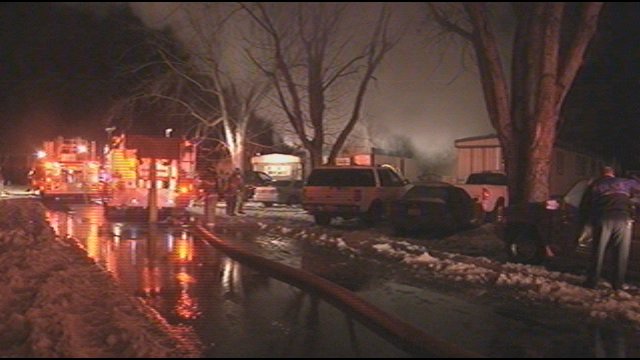 FINLEY, Wash. -- In the last year, there have been three big fires at Kelley Estates Mobile Home Park in Finley. NBC Right Now wanted to know if there are any ties and why fires in mobile homes seem more frequent.
The latest of the fires happened Monday afternoon at a house. Capt. Devin Helland, with Benton County Fire District #1 says it was caused by a faulty electrical outlet in a downstairs bedroom.
Another electrical fire also happened at Kelley Estates back in September. This one was at a mobile home and started in the kitchen.
But the fire that happened back on December 29th, is still undetermined. Melissa Rush who was living there at the time says it seems suspicious to her. "It wasn't electrical, and by what we understand, the witnesses and everything, it was reported that there were blue flames. It started on the front porch. We had no accelerators out there out there. We still don't know how or what happened, " says Rush.
Captain Joe Terpenning with the Kennewick Fire Department says mobile homes, especially older ones tend to go up in flames much faster than regular homes. He says this is likely what we're seeing at Kelley Estates, not more fires but more damage from them.
"We have a high call volume at some of the mobile home parks, particularly the ones who have the older manufactured homes. because when fires do start in there they tend to spread rapidly," says Terpenning.
Terpenning says they responded to even more fire calls at Columbia Mobile Village, where Elvira Pidcock died in January. He says cigarettes and lack of smoke detectors are big contributing factors in all fires they respond to.