Local winery is expanding
Posted:
Updated: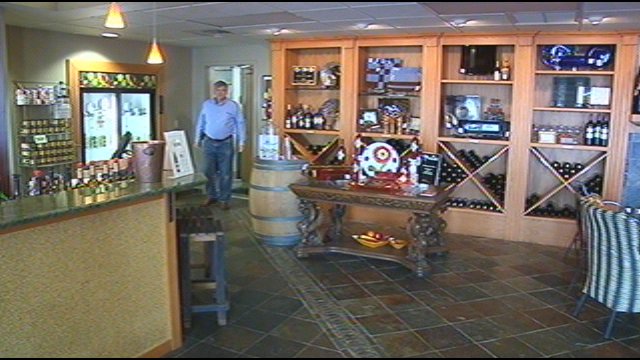 RICHLAND, Wash.—Our local wine industry is a main attraction for tourists with around 160 wineries in our immediate area now, and the selection continues to grow. One local winery, Barnard Griffin in Richland, is now expanding to keep up with the demand.
"We are adding 45-hundred square feet of event space and a new studio space for glass," says Deborah Barnard, Barnard Griffin Winery co-owner.
If you've been to the facility on Tulip Lane in Richland, you may have noticed pieces of fused glass art throughout the tasting room. For the past five years, Barnard has had her own fused arts studio called db Studio & Gallery at the winery. The construction will create a state of the art glass studio for the gallery.
The added space will also allow room for special event bookings, meeting and event planners.
The CEO of the Tri-Cities Visitor & Convention Bureau says the winery's growth is also a sign of how well the overall industry is doing.
"Whenever you see new tasting rooms going in we know that wine tourism is doing well," says Kris Watkins, CEO of Tri-Cities Visitor & Convention Bureau.
Watkins says we have supporting businesses to help the wineries like restaurants, hotels, golf courses and entertainment.
"People are exploring the Columbia Valley for wine tasting and seeing what is available in the wine industry here," says Barnard.
The actual ground breaking is Monday at 10am on Tulip Lane in Richland. Construction is expected to be done this summer. You can track their progress on the Barnard Griffin Winery Facebook page, just search Barnard Griffin Winery.