Kennewick Goodwill grand opening
Posted:
Updated: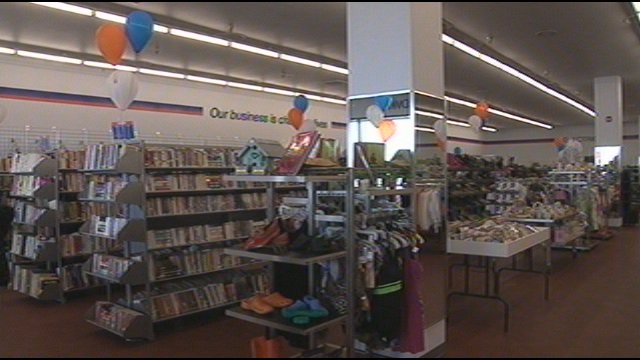 KENNEWICK, Wash. -- The Kennewick Goodwill store has officially moved locations and held it's ribbon cutting Wednesday afternoon. The store officially opens Thursday, and it is almost three times the size of the old store on Vista Way, 8,000 square feet.
"We had complaints about parking, and the store was just packed, we needed to expand," says store manager Carey Anderson.
Besides the good deals, the real reason Goodwill stores across the country need support is that they employ many people who have disabilities. In the Columbia region which includes the stores in Kennewick, Richland and Pasco as well as Hermiston, Walla Walla and Wenatchee., there are more than 300 workers. 110 of them are what they call their mission employees.
"We put our mission employees to work. I have seven mission employees. They will be right out on the floor working. They do have meaningful jobs," says Anderson.
One of those employees cut the ribbon with giant scissors,Jarel Slater, who works at the Richland store, says he is blessed to have a job. "I like working and interacting with my co-workers and colleagues, and working hard and making that money."

The store on 2905 W. Kennewick Avenue is right next to Safeway. The grand opening hours are 7:00-8:00pm Thursday and 9:00am -8:00pm Friday and Saturday and 9:00-7:00pm Sunday.