Snokist employees eligible for federal work program
Posted:
Updated: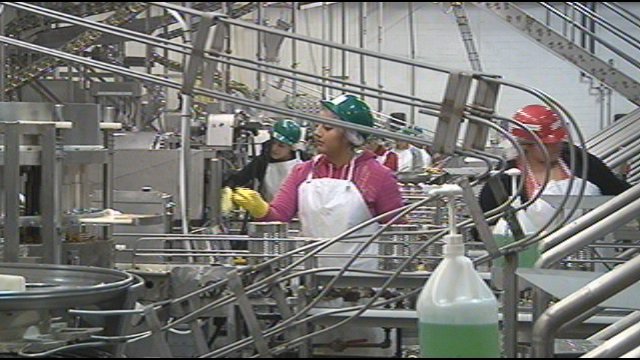 YAKIMA, Wash.-- Employees at Snokist Growers in Terrace Heights are facing layoffs, after the company filed for bankruptcy last December. And with the sale of the business up in the air, many are facing unemployment.
More than 600 people are facing unemployment, but they're also eligible for a federal program known as Trade Adjustment Assistance.
It can help cover the cost of training for, and finding a new job, and offer other benefits as well.
The area director for WorkSource Yakima says that the company or union filed a petition saying foreign competition contributed to the closure and after the Department of Labor investigated, they agreed.
So now, WorkSource wants to tell those 600 plus employees that they have options, and they're holding an orientation meeting to do that.
"We want to make sure that the workers know about this, take advantage of it and are successful in the training that they take," said Ignacio Marquez with WorkSource Yakima.
Marquez says it's a very successful program. In fact, a company in Prosser used it a few years ago, and many employees found new work.
Orientations will be held on two separate days.

Spanish speakers should attend on March 21st in the Deccio Building at Yakima Valley Community College.
English speakers should come the day after, March 22nd.
The workshops start at 8:30 in the morning and go for about an hour and half. There will be four workshops throughout the day.
If you have any questions, contact WorkSource at 509-574-0105.