KPD teach family class to prevent future gang activity
Posted:
Updated: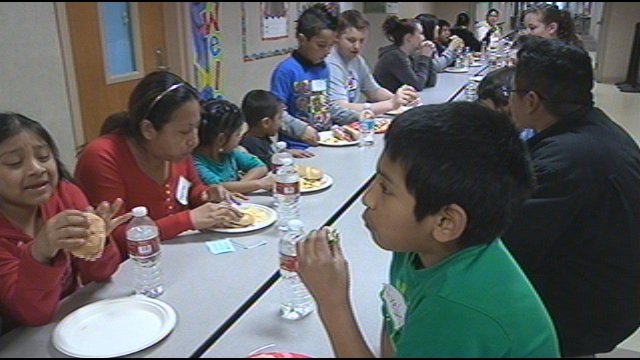 KENNEWICK, Wash. -- Kennewick Police say they've come across kids as young as 12 years old who are involved in gang activity, so they're finding a creative way to stop that, by promoting a strong, solid family.
Kennewick Police started the "Great Families Program" in the Fall, thanks to a grant given by Goodwill Industries for $10,000. D.A.R.E teacher and Kennewick Police Officer Mike Meyer is in charge of it at Eastgate Elementary School in Kennewick.
"When a gang is looking to take a child to join their gang, they're going to need a child who feels left out, alone, dejected, not understood. There are ways to fix that by having better communication, and the things we teach here makes that child a much more difficult target for the gang to take," says Meyer.
There are three different sessions happening all year round. Once you sign up for a session, you come to class once a week for six weeks. They also offer a free meal each time you go to class. This session consists of 81 parents, grandparents and kids.
"When you come over here and hear all these things about gangs, and kids and how they react, how you can help them, it changes your life. My life is changed," says Angelica Contreras, a mother of three. "I have a lot of rules in my house. so I discovered that I could have rules, but still have trust with my kids," says Contreras of what she learned in the classroom.

Eastgate Elementary is in a low income part of Kennewick, often plagued with gang violence. The school reached out to specific parents they feel should get involved at an early age. "The parents they still have such a vested interest as their kids learn, as kids get older and parents, they split time with the families, its much more difficult.," says Meyer.
He says developing an openness within a family is very important, and to be available for your kids is key. "Maybe if we listen for a minute to what they have to say, then we'll learn something about them. Then we can still do what we do as parents, but we can start to build a layer of trust, than a person who runs it with an iron fist may not see,"says Meyer.