Synthetic pot use up in teens despite state ban
Posted:
Updated: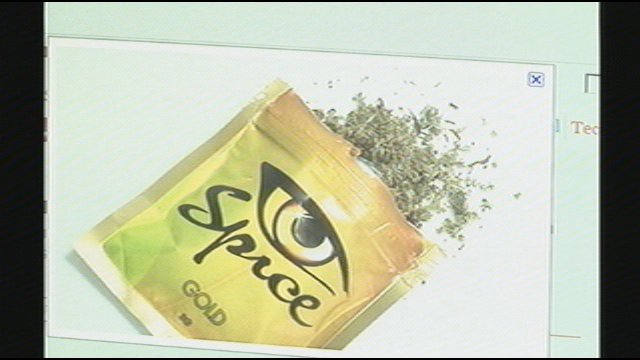 RICHLAND, Wash. -- Despite the state's efforts to ban Spice and K-2, police say it's still popping up in our area, and more teenagers are ending up in emergency rooms.
Washington state permanently banned the substances in November, but it's hard to enforce because manufacturers keep slightly altering ingredients to get away with selling it. "We got some reports throughout the valley of kids using, people using it, requiring medical aid, suffering from rapid heart rate, anxiety attacks, panic attack, bleeding from the nose," says Charolotte Hinderlider, the Public Information Officer for Sunnyside Police.
Hinderlider says that's what prompted detectives to take on this case and resulted in arrests and search warrants of four convenience stores. Hilderlider says the Lead Task Force of the Yakima Lower Valley went to ten different Sunnyside stores to buy synthetic marijuana. When they got lab results back, they were only able to carry out four search warrants Wednesday.
Drug counselor Thomas Hamman says psychosis and being delusional are just a few of the side effects of synthetic marijuana he's seen with his patients at Choices and Changes He says the majority of users are between 13 and 24 years old.
"Over the last two years, there's been a major jump in Spice in young people. It's mostly due to the stigma that it's fake weed and won't show up in a u-a. But it is dangerous. Its very dirty. We don't know where this drug is coming from. It's not manufactured under the tightest controls, So you don't really know what you're getting," says Hamman who treats six teens and one adult for the problem.

Teens tend to like it because it's often undetected on drug tests and easy to buy at stores despite being illegal. The National Institute On Drug Abuse says one in nine high school seniors tried synthetic pot last year. The Richland School district changed their drug and alcohol policy in January to include synthetic marijuana as well as bath salts.
"We haven't necessarily noticed a lot of use in Richland Schools, but we want to be proactive and be moving ahead and let people know we take it seriously. They're altering these kinds of drugs and selling these kinds of substances at mini marts. And when that's available to kids, we want to make sure they will not be taking those to school," says the Communication Director at Richland School District.