Kennewick Schools give anonymous surveys about school safety
Posted:
Updated: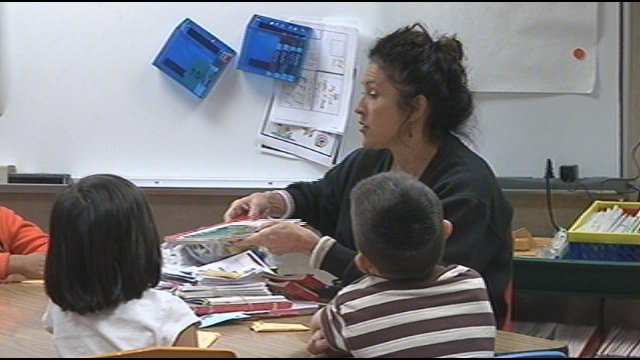 KENNEWICK, Wash. -- School is a place most children feel safe or at least that's what many parents think, but what if your kids are having problems that you don't know about, or they feel embarrassed to come to you. Kennewick School District found a new way to talk to students anonymously by giving them a survey.
The one page, 9 questions survey is being administrated this week at all Kennewick schools grades 5, 7, 9, 11.
"In order for us to pinpoint areas of concern, we felt it was really important to do a student survey and get the student's perspective on what they're experiencing in their buildings," says Lorraine Cooper, the Communications Director at Kennewick School District.
The questions are basic, do you feel safe in school, during lunch, on the bus and so on. "Some of the information that we're asking is not just what is happening but where it's happening. Is it something that's happening on the playground? is it in a classroom?," says Cooper.
"If students are feeling unsafe, they can't do their truest potential," says Mark Stephens the Principal at Canyon View Elementary, where the fifth graders filled out their surveys on Monday.
The school counselor, Tracie McKinnon says bullying and harassment are issues the district has always taken a tough stance on, but there are other factors that play into safety. "Unsafe could be, walking to school, there's no one to walk with. No one to eat with at lunch time, so being unsafe doesn't necessarily mean bullying," says McKinnon.
@
Cooper says safety concerns obviously change between grade levels as well. " Are they seeing fighting? Are they seeing verbal attacks? Are they experiencing bullying, or is it even social media, because that's part of it now too," asks Cooper.
The results of the surveys are expected to come back after Spring Break. Cooper says staff will get to analyzing the results, and make changes if they need to.