PNNL scientist's program to reduce texting and driving
Posted:
Updated: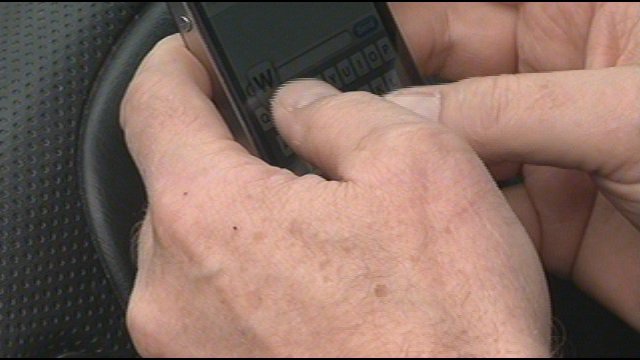 RICHLAND, Wash.-- Pacific Northwest National Laboratory scientist Mike Watkins created a new technology that tracks a person's texting patterns.
When in a car it can actually tell if you're texting as a driver or a passenger. This program has the potential to be used by organizations, government, and concerned parents.
It all began when Mike Watkins heard the Secretary of Transportation, Ray LaHood, call distracted driving an epidemic. That strong word and thinking about his two teenager daughters got his mind racing. Within two days he had an idea to turn it all around.
He developed a technology to determine the difference between normal texting and texting while driving. Using simulators and advanced math he and a fellow scientist now have a dependable program that's ready to be made into software. When they find the right company to make it, the program could become a phone app that could reduce distracted driving and the fatalities it causes.
"Make smart phones even smarter. So that not only do they help us do our job and connect with our families in the same way, but they're also smart enough to be able to help us when we need a little bit of help. When we may not be aware we're not paying attention to important things," said Watkins.
His work caught the attention of the federal government and they're showing interest in using his research further. He hopes his idea becomes a step forward in curing this national epidemic.
Groups that may use the technology are organizations enforcing phone policy, insurance companies providing incentive for better rates, and parents wanting to prevent tragic accidents involving teens texting and driving.