YVCC hosts technology workshop for women
Posted:
Updated: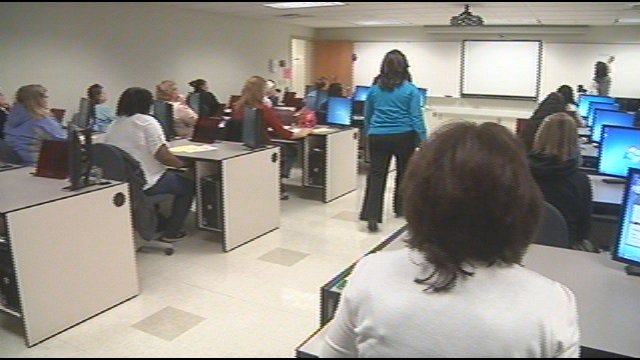 YAKIMA, Wash. -- Yakima Valley Community College hosted its first technology workshop for women Wednesday.
About 30 women signed up for the "Connecting Women and Technology" morning workshop, held on the second floor of the Technology Complex. The evening workshop began at 5:30 p.m.
The workshop concept was spearheaded by information and technology instructor Stefan Apperson, who says he got the idea while trying to attend an alternative energy fair with his wife, but later found out it was for women only.
"What I came away with was the knowledge that women had an interest in electricity, but because that too is a primarily male dominated field," Apperson said. "That by offering it for women only, they were able to pack the house for their workshop."
Apperson says the workshop was state funded by the Non-Traditional Populations Grant. He hopes to have more technology workshops available for women, but says YVCC will have to wait for additional funding to be approved.

"I want to form a cohort of students interested in our program, and being support for each other as they went through. Hopefully adding more diversity to the work place, which is good for everybody," Apperson explained.
Participants in the workshop got hands-on training with computer virus removal and virus prevention. They also heard from some former students who went through the IT program.
"Especially women, to have any hope of a position where they could sustain themselves, you know, and make a pretty decent living, is going to require knowing how to operate and maneuver through a computer," YVCC nursing program assistant and former IT student Rebecca Cikauskas explained.
The college is currently offering open enrollment in their IT program for fall quarter. For more information about YVCC programs and financial aid,
click here
.