Ex-Snokist employees get federal help after layoffs
Posted:
Updated: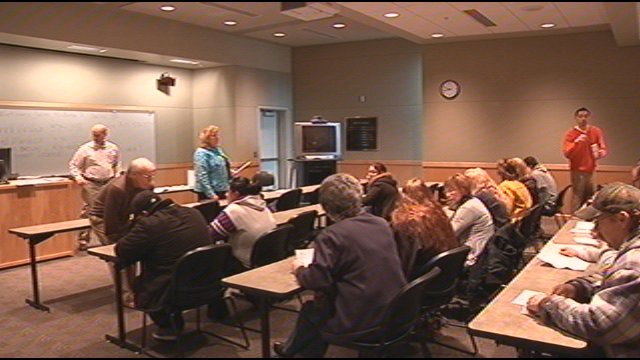 YAKIMA, Wash.-- Over the past two days, hundreds of laid off Snokist employees got more information on the Trade Adjustment Assistance program.
"Just overnight that whole thing, all the seniority and everything you worked for, you know, is gone," said LeRoy Allen.
Allen is just one of the over 600 Snokist employees that are now out of work, since the company went bankrupt late last year.
And now, like most of his fellow workers, he's just trying to get by.
"The company went bankrupt. There it left me with 7 years seniority, perfect record," said Allen. "There it left me on unemployment insurance."
Thursday, folks crowded into a room at Yakima Valley Community College to learn about the Trade Adjustment Assistance program and all the resources that are available.
"We're able to fund up to two and half years of occupational skills training for someone who needs longer term training," said Rob Mills with the Employment Security Department.
And along with training, the program can also fund job search and relocation costs, and provide a tax credit for health insurance. All because foreign competition contributed to the closure.
"They have not been out on the labor market for a while and this is a challenge. But it's also one that I see them willing to take up quickly and take it up well," said Mills."
"I thought it was the best thing we got going for us really," said Allen.
He says he's going to take advantage of the job re-training and hopes to become a truck driver and get off unemployment.
Wednesday, they had orientation sessions for Spanish speaking employees and about 200 people showed up for that.
Anyone who has been laid off from Snokist and not able to make it to these sessions, can contact Yakima WorkSource for more information.