Pothole in Department of Licensing test parking space
Posted:
Updated: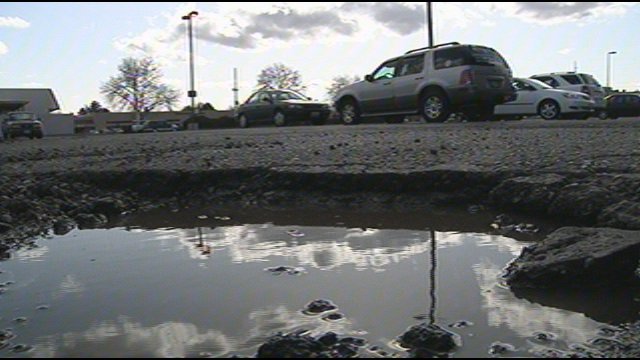 KENNEWICK, Wash. -- A viewer contacted NBC Right Now with a problem she noticed at the Department of Licensing in Kennewick.
While teaching her grandson how to parallel park, she discovered a pothole in the parking area the department regularly uses for their driving tests.
Potholes, they're common, especially after winter. Besides being ugly dents in the roads, they can cause serious damage to a vehicle and make a ride bumpy.
So when a first time driver runs into this, what goes through his mind?"I'm really messing up and that I suck at parallel parking," says Willis Prochaska.
The 16 year old was practicing with his grandmother in this spot three weeks ago. Parallel parking is a important part of the driving test and can be the toughest.
"I didn't think they would make it tougher for you to practice I don't how to explain it," adds Prochaska. Neither does his grandmother, Sylvia Prochaska, who was teaching him how to park. "Every instructor, they know what was happening with their kids and yet they didn't report it."
"Our staff looked at it, they didn't think it was really much of a pothole, really more of a depression in the road," explains Brad Benfield of the Washington State Department of Licensing.
DOL adds in addition to moving the area, they've notified their instructors to report any kind of damage to the driving area.
Department of Licensing says there's no written standard for how the driving area looks.
After learning he wasn't hitting the curb, Willis says he was able to park better but his self esteem took a hit, "it was still, I kept thinking I kept hitting the curb."
DOL doesn't own the land, therefore they can't fix the pothole.
NBC Right Now's Bryant Maddrick contacted the property owners, Thurston Properties. They plan to fill the holes as soon as this Summer.