Activist, founder of Barefoot Artists visits Yakima
Posted:
Updated: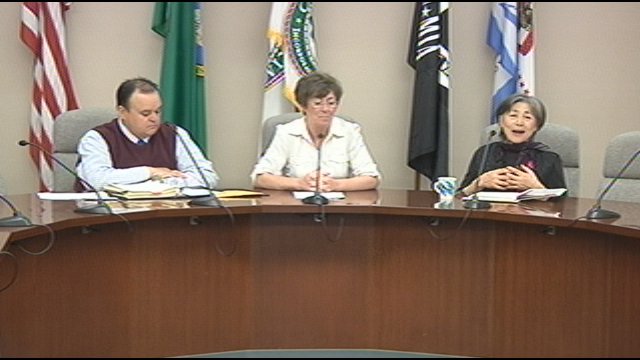 YAKIMA, Wash. -- An artist from Philadelphia hopes her unconventional approach will help Yakima deal with gang issues.
Artist Lily Yeh is the founder of Barefoot Artists. It's a nonprofit organization that focuses on revitalizing neighborhoods prone to crime, through art.
"It's not just in Yakima alone, it's everywhere. So the broken places, abandoned land, the problem places, that's our new frontier," explained Yeh. "And we need to treat it as potential resources."
During her visit this week, Yeh hopes to stir up some local interest in her program.
"In this case, when I talk about art, it's about creativity in thinking and implementation," she said.
With 18 years of working in inner city, north Philadelphia, Yeh says she's seen the gang areas, drug problems, domestic violence and poverty first-hand.
The organization works with neighbors, children and their families as they work together on a creating their own art piece. She says the project can include a mural or a sculpture that the community plans together and builds from start to completion.
"I call it living social sculpture, and I call it living compassionate sculpture," she explained.
Yeh says her art organization works to train leaders, art teachers, those who work with gang members, educators. "It's art with the people. Then it becomes art by the people, and when it's finished, it'll belong to the people," Yeh said.
Yeh was invited by the City of Yakima to give the citizens an opportunity to engage and participate in finding solutions to issues such as gangs. She'll be making visits throughout the city and in Yakima neighborhoods to meet with residents.
Her visit was paid for by the following sponsors: the Yakima Valley Community Foundation, members of the Yakima LIGHT Project, the Yakima Valley Museum, The Seasons, and the Yakima Valley Visitors and Convention Bureau.