2012 Hanford tours show new sites
Posted:
Updated: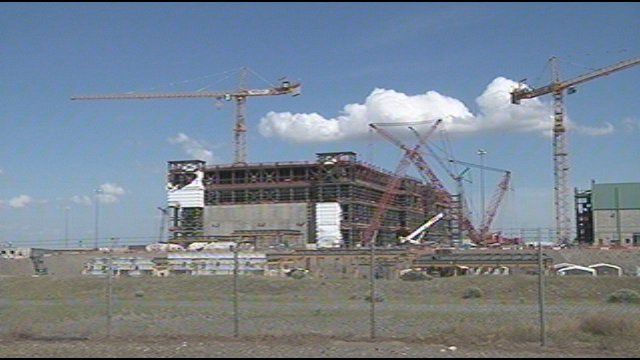 HANFORD, Wash.-- The very popular Hanford tours are starting up for the 2012 season and this year there are new stops along the route.
The two new stops on the tour are the Waste Treatment Plant, also referred to as the Vit Plant, and the Plutonium Finishing Plant.
The Plutonium Finishing Plant used to be the most secret and heavily guarded place on the Hanford site. It's the first time ever that the Plutonium Finishing Plant has been open to the public. It used to be the last stop before plutonium was sent away to a nuclear weapons manufacturing location. Since the plutonium has been taken away from there, so have the machine guns and barbed wire. This makes it possible to now open up to the public.
A Plutonium Finishing Plant lab technician, Donald Sorenson, said it's important to share the site on the tours.
"The specific mission of the PFP was meant for the nation's defense and I think that's part of the Hanford history that needs to be told," said Sorenson.
The Vit plant was chosen because it's the future of Hanford. The Vit Plant spokesperson, Carrie Meyer, said showing that site is important because it's the beginning of more Hanford history.
"It's great that we get people from the community, actually all across the nation. They get to come and see the history we're making here," said Meyer.
The Vit Plant is scheduled to be completed in 2019 and the Plutonium Finishing Plant should be completely eliminated by 2015.
This year the popular Hanford tours sold out just over twenty-five hundred seats on sixty tours in only five hours and fifteen minutes.